Blog Baard en Co
How to keep your beard in top condition?
by Jeroen Convens on Oct 05, 2022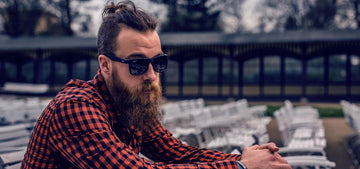 You have already started growing your beard but are wondering what you really need to care for it. This is a common question that we receive very often at Baard en Co. Just like your head hair, your beard hair also needs cleaning and care. That is why we would like to explain to you how to best get started with beard soap, beard balm and oil. Also ask your barber for an explanation, because thick, thin or messy hair each has their own approach.
So no matter how proud you are of the unruly mane on your jawline, if you don't take proper care of it, it can look unhygienic. Follow the steps below and you will see that after a few times of cleaning, trimming or styling you too can make this a success.
The range of beard care products has grown enormously in recent years. Men spend much more than before on shaving products and care products. This has to do with the fact that men are becoming vain and of course because beards are awesome. They deserve as much attention as your hair, your teeth, your...
You should also take good care of your underlying skin. Many men give up after irritations, dry skin or an unhygienic appearance. These issues are easy to solve if you take the time to try out a few products and stick with them. Your hairstyle will not fall into place immediately and a new wax or gel also takes some trial and error.
The message is to first cleanse the skin and hair. Only then do you apply care. So we start with an explanation about beard soap, then beard balm and beard oil and end with an explanation about the necessary equipment:a good razor, a good beard comb...