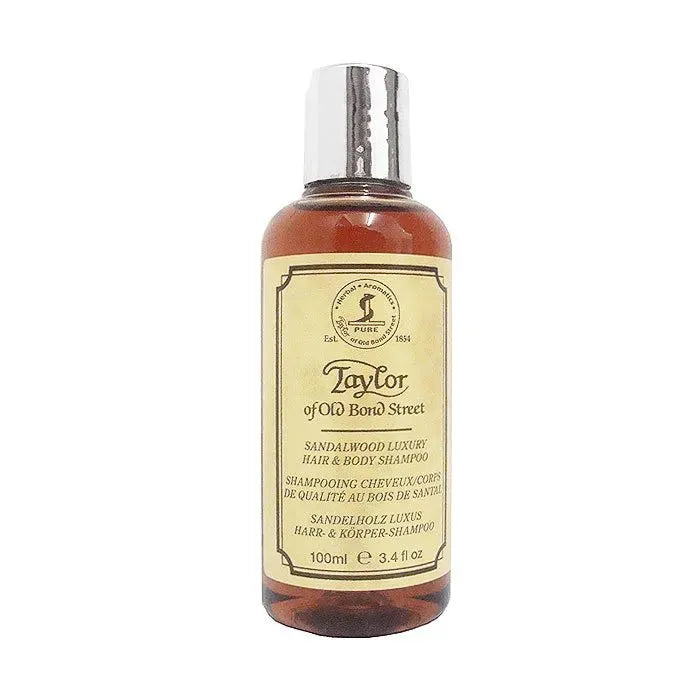 Taylor of Old Bond Street haar- en body Shampoo Travel
Sale price
€7,45
Regular price
Tax included.
Taylor of Old Bond Street haar- en body Shampoo Travel
Sale price
€7,45
Regular price
Product description
Ingredients
Reisformaat sandelhout haar- en lichaamsshampoo, samengesteld om ervoor te zorgen dat je huid en haar gereinigd en gevoed blijven terwijl je onderweg bent.

Taylor of Old Bond Street is de standaard, de maatstaf waarmee niche premium producten worden beoordeeld. Wanneer een man besluit zijn eerste belangrijke stap in de wereld van de mannenverzorging te zetten, stuit hij onmiddellijk op Taylor Of Old Bond Street. En als het product wordt gekozen, is dat altijd met reden.
Een werkelijk uitzonderlijk assortiment producten dat niet mag ontbreken in het badkamerkastje van een echte man.
De haar- en lichaamsshampoo van Taylor of Old Bond Street wordt in Engeland geproduceerd van natuurlijke ingrediënten.
De traditionele geur van Taylor of Old Bond Street met een aromatische compositie voor een volle sandalwood beleving. Warm, tijdloos, klassiek.
Aqua (Water), Sodium Lauryl Sulfate, Cocoamidopropyl Betaine, Sodium Chloride (Salt), Parfum (Fragrance), Phenoxyethanol.