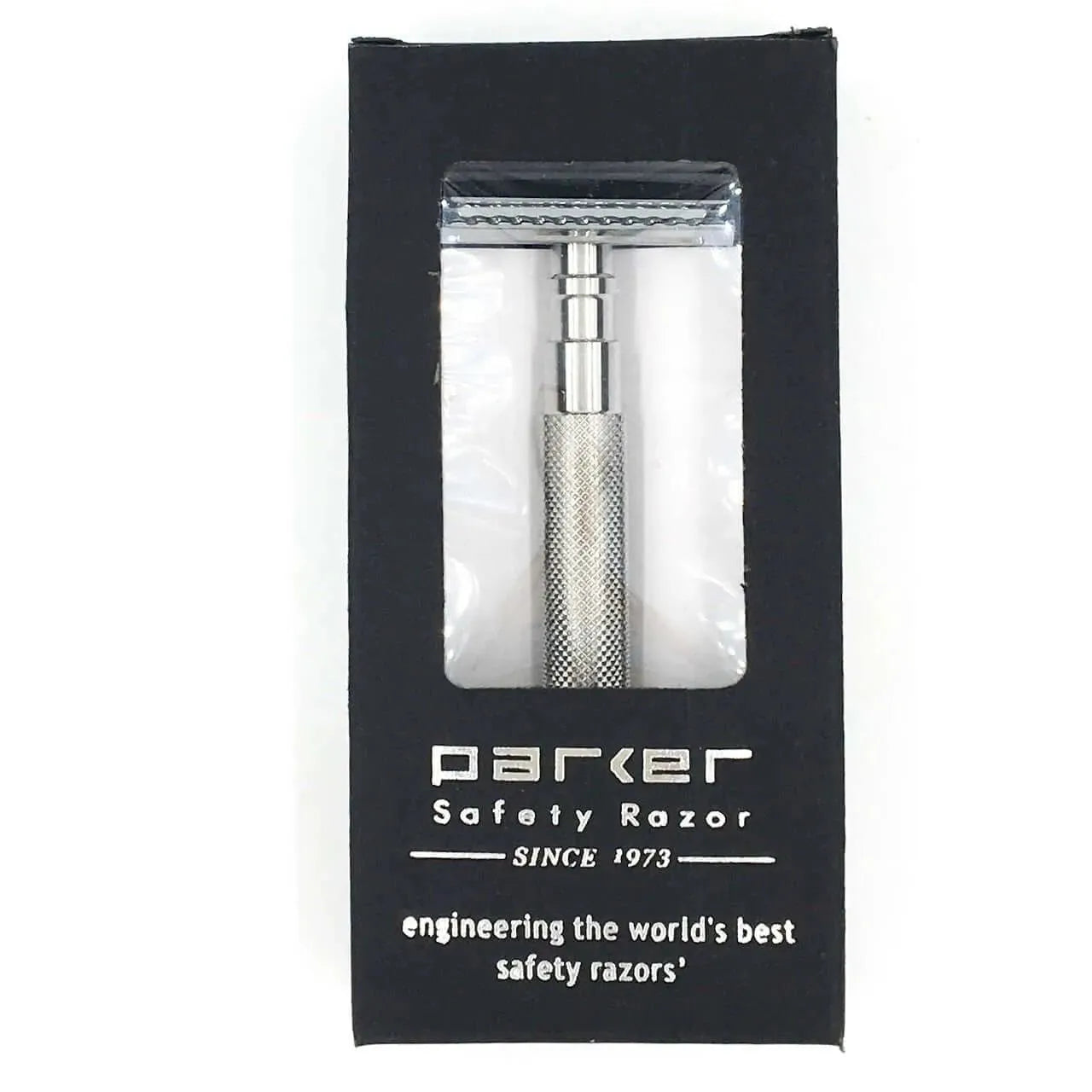 Sale price
€37,95
Regular price
Tax included.
Parker Safety Razor 64S
Sale price
€37,95
Regular price
Product description
Ingredients
Parker Safety Razor 64S is a three-piece safety razor with double edge. It is constructed with a handle made from the highest quality Marine Grade 316L stainless steel, making it rust resistant and virtually indestructible. The solid stainless steel handle is coupled with Parker's world famous closed comb head. The Parker Safety Razor 64S has a nice weight with a serrated handle. This makes it ideal for use with wet hands. The Parker shaving head is well known for its exceptional calibration of the double edge blades. All this will provide a very comfortable and smooth shaving experience. The safety razor is very easy to clean. And changing the blades is easy thanks to the 3-piece screw system.
Usage:
First soap your beard hairs thoroughly with a shaving soap or shaving cream of your choice.
Then stretch the skin with your fingers and place the Parker Safety Razor 64S at an angle of 30 degrees to the skin. Always shave away from your fingers that stretch the skin and along the beard hairs. Always shave over the skin with light diagonal movements. We recommend applying minimal pressure to the blade while shaving. Excessive pressure is not the intention when using a safety razor.
Info:
Razor type:Safety Razor
Safety Razor Type:Closed comb
Clasp type:Screw clasp 3-piece
Handle:Marine Steel 316L
Colour:Chrome
Weight:117 grams
Length:105mm