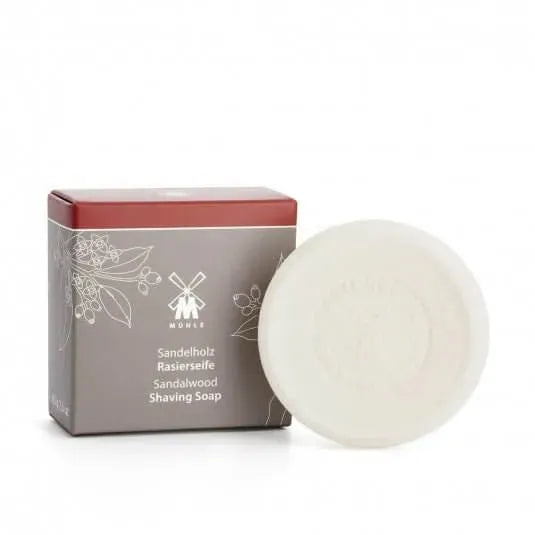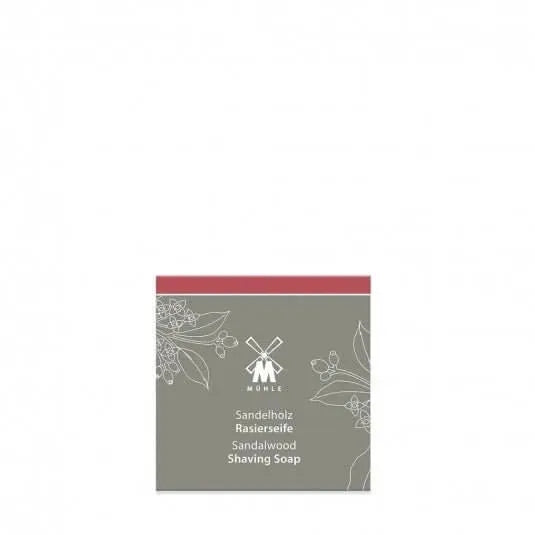 Muhle Sandalwood scheerzeep navulverpakking – 65g
Sale price
€6,50
Regular price
Tax included.
Muhle Sandalwood scheerzeep navulverpakking – 65g
Sale price
€6,50
Regular price
Product description
Ingredients
Muhle Sandalwood shaving soap refill packaging is a price-conscious choice if you already have a jar or bowl for shaving soap at home. This is a shaving soap for wet shaving, but is also an extremely effective care product for any sensitive skin. The scent is woody and has spicy undertones. By rubbing out the foam with a shaving brush, you get a soft and thick foam for a great shave every time.
Usage
Wet your shaving brush and rub some Muhle shaving soap from the jar several times using circular movements. Then apply the soap to your face. Rinse thoroughly after shaving. Close the jar tightly so that the soap cannot dry out.
Info
Contents:65g
Scent:sandalwood