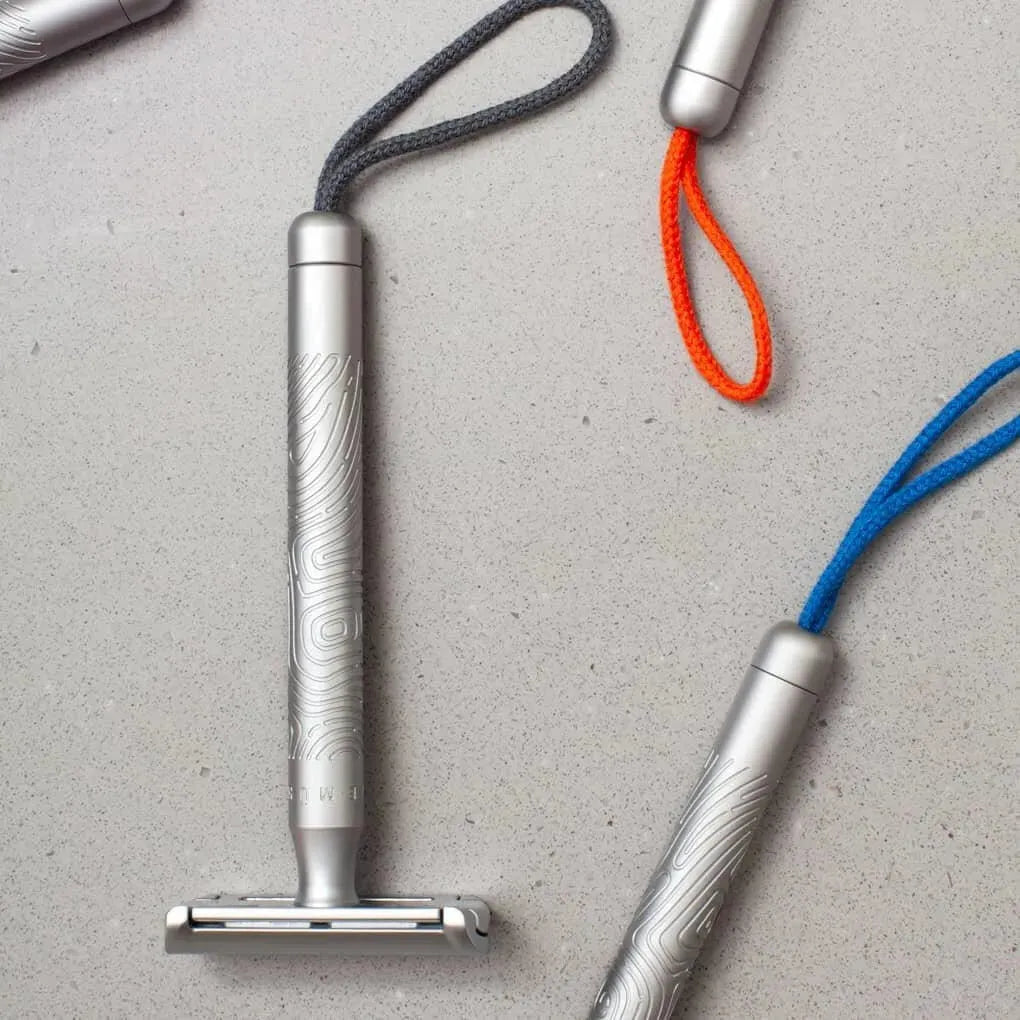 Mühle Safety Razor Unisex - Stone
Sale price
€39,00
Regular price
Tax included.
Mühle Safety Razor Unisex - Stone
Sale price
€39,00
Regular price
Product description
Ingredients
Unisex safety razor for shaving body and face
Closed comb with softly adjusted blade angle at the front low risk of injury
Easy to use and ideal for beginners
Anti slip grip structure in fingerprint design
Made of metal and satin finished chrome surface
Interchangeable hanging cord in the color stone
Sustainable and plastic-free - a good alternative to disposable and system razors, without plastic in the product and packaging
With the COMPANION, MÜHLE is (once again) breaking new ground: with the factory's first unisex model, everyone can now shave sustainably, from head to toe! Gone are the days when only men use safety razors.
During development, special attention was paid to the risk of injury: a new design of the shaving head with a softly adjusted blade angle ensures even more safety. The bulges on both sides of the main plate help find the right angle for shaving (30 -50). If the angle is smaller or larger, the bulges control the distance between the blade and the skin. In addition, the small protrusion of the blade ensures a smooth and gentle shave. . Even beginners who have been put off a safety razor will no longer want to put this companion down.
This is guaranteed by the non-slip handle structure and the filigree-looking fingerprint design. At the same time, the handle is slightly longer than that of other MÜHLE razors, so that shaving the legs and other parts of the body becomes a pleasure.t.
But the new must-have has even more to offer: the COMPANION relies on classic slats and therefore on real sustainability in the bathroom. The pure cotton cord is easy to change by pulling out the rear part of the handle. It is an environmentally friendly eye-catcher and at the same time a practical pendant. Almost unnecessary to say that the packaging is also plastic-free.
Developed for people who are looking for a unisex product that no longer makes any difference - except of course when it comes to sustainability and zero waste. Single-origin, sustainable materials combined with a contemporary and timeless design that thinks of everyone: shaving has never been as beautiful as with this new companion.
Weight: 89 grams
We recommend our stainless MÜHLE razor blades which are perfectly matched to our safety razors.