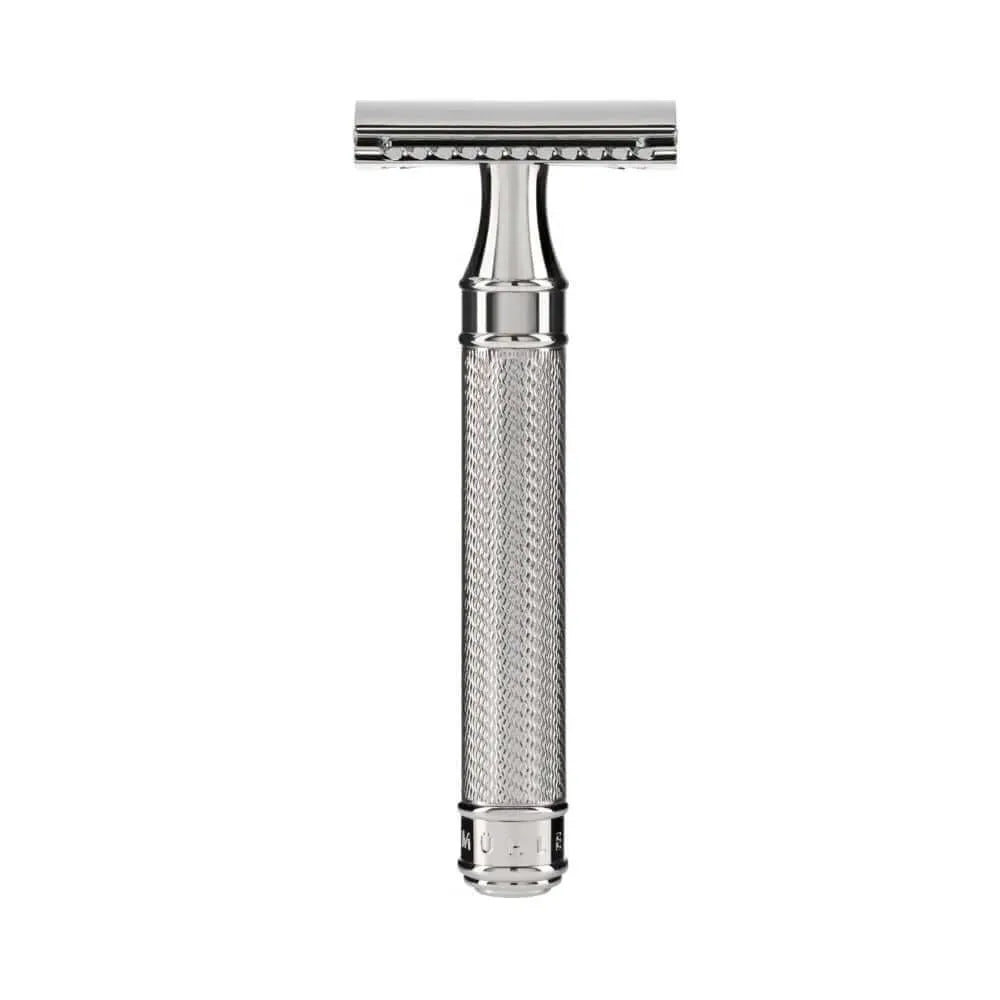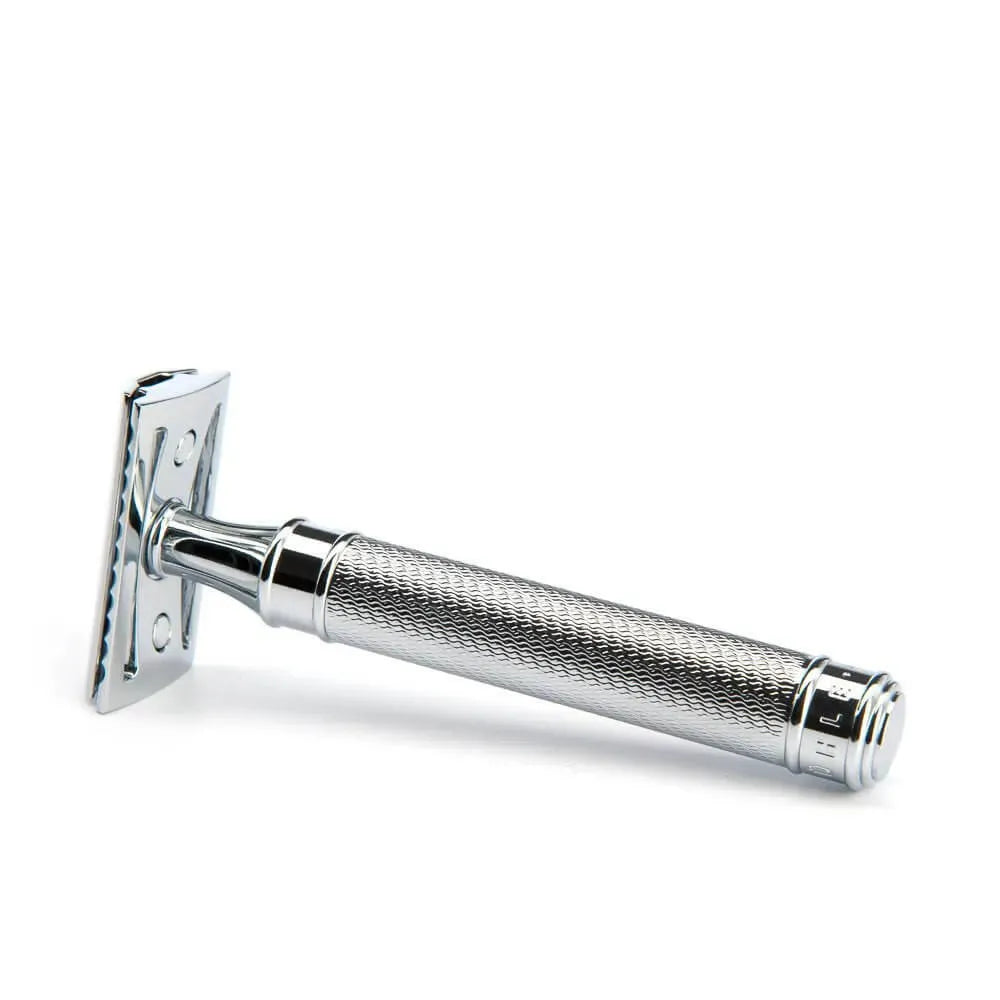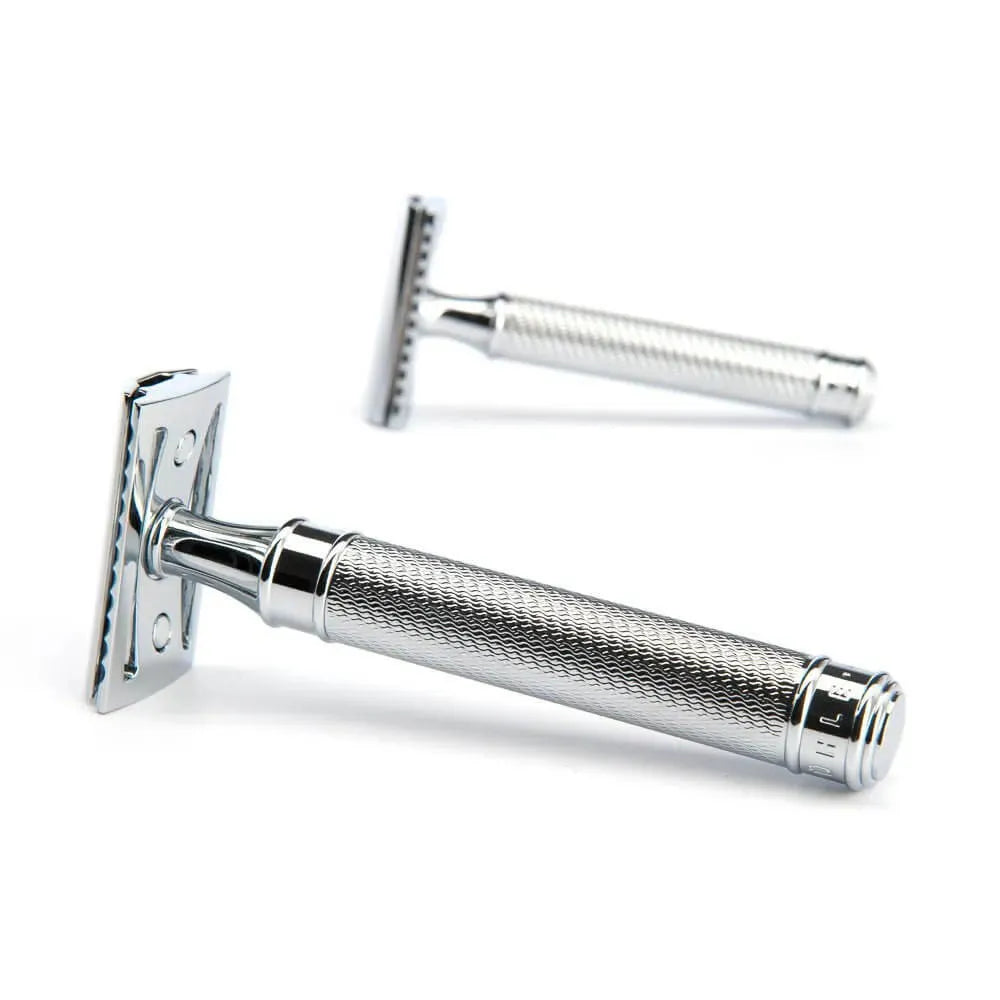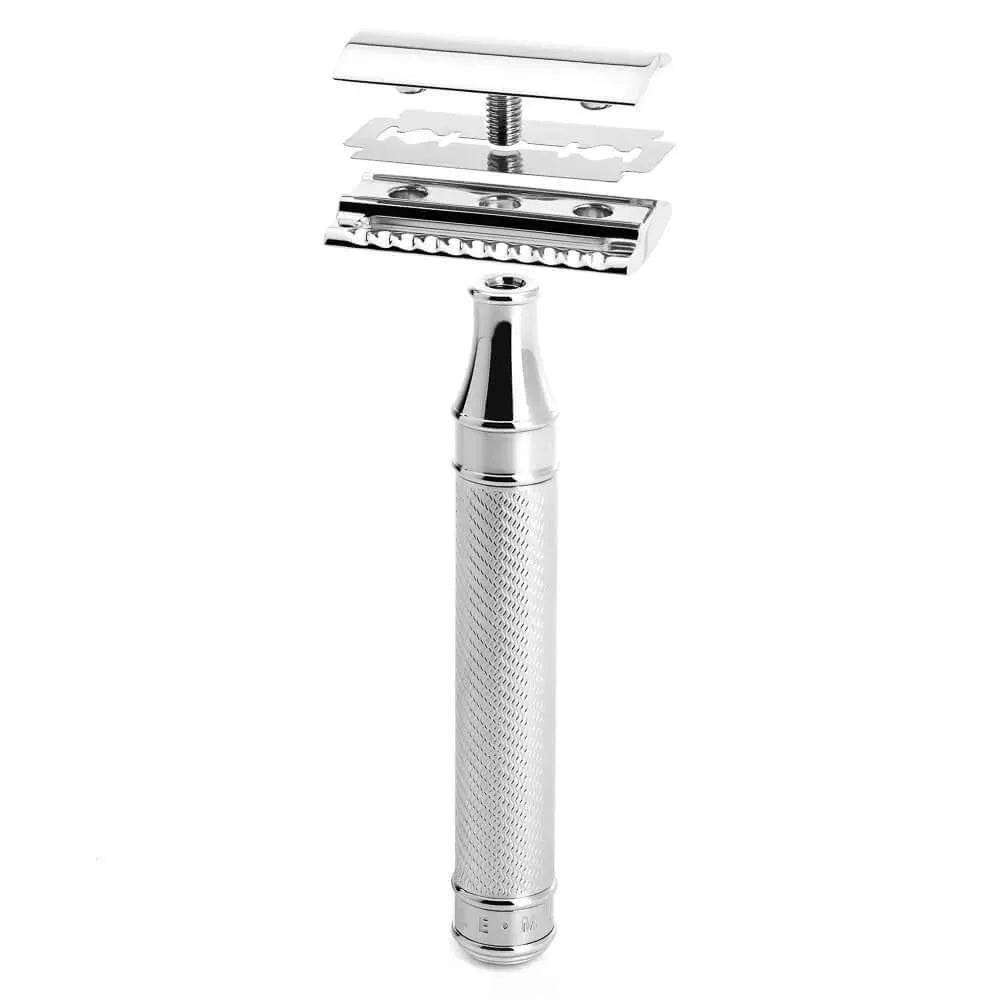 Muhle - R89 Safety Razor Chroom - verlengt
Sale price
€44,95
Regular price
Tax included.
Muhle - R89 Safety Razor Chroom - verlengt
Sale price
€44,95
Regular price
Product description
Ingredients
Difference in length:
Normal SR:94mm
Extended SR:107mm
Without chrome the world would lose much of its shine. The surface is corrosion-resistant, particularly durable and has a precious, seductive shine. In contrast, the colors and shapes of other high-quality materials come into their own.
The shaving head - classic razor
The safety razor has been a stylish classic for generations, with which even contours can be shaved precisely. For many it is the razor of choice. The shape is particularly tailored to the design of MÜHLE products.
After a short period of getting used to it, it enables a very close shave, the results of which last a long time. Unlike modern blade systems, the head of the safety razor is immobile. The blades are changed by unscrewing the lid. The blades are available from us and in stores everywhere.
Dimensions
Dimensions:41mm x 107mm
Weight:88 grams
We recommend the stainless MÜHLE razor blades, which are perfectly matched to our safety razors.
* The Safety Razor comes standard with 1 blade, so you can start right away.