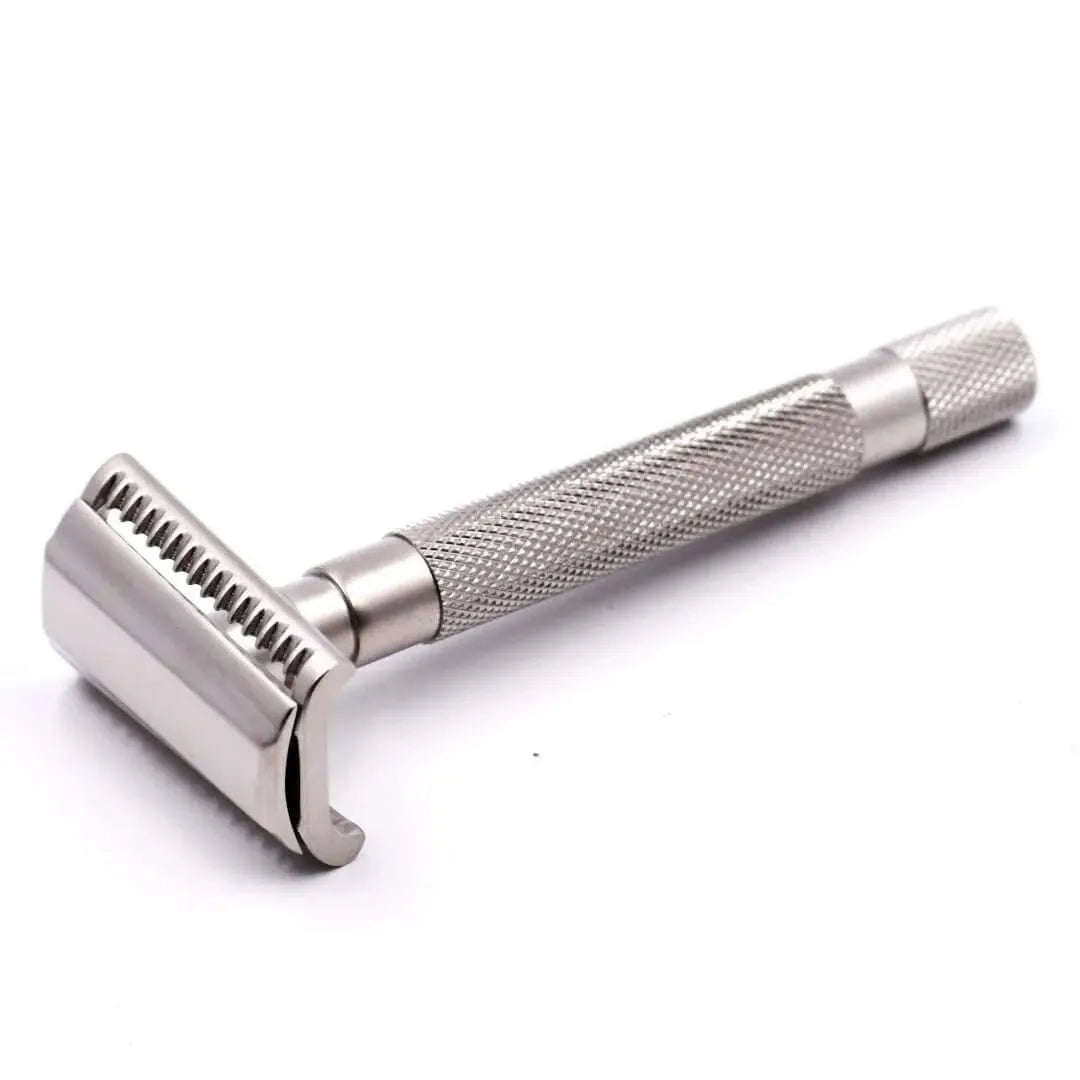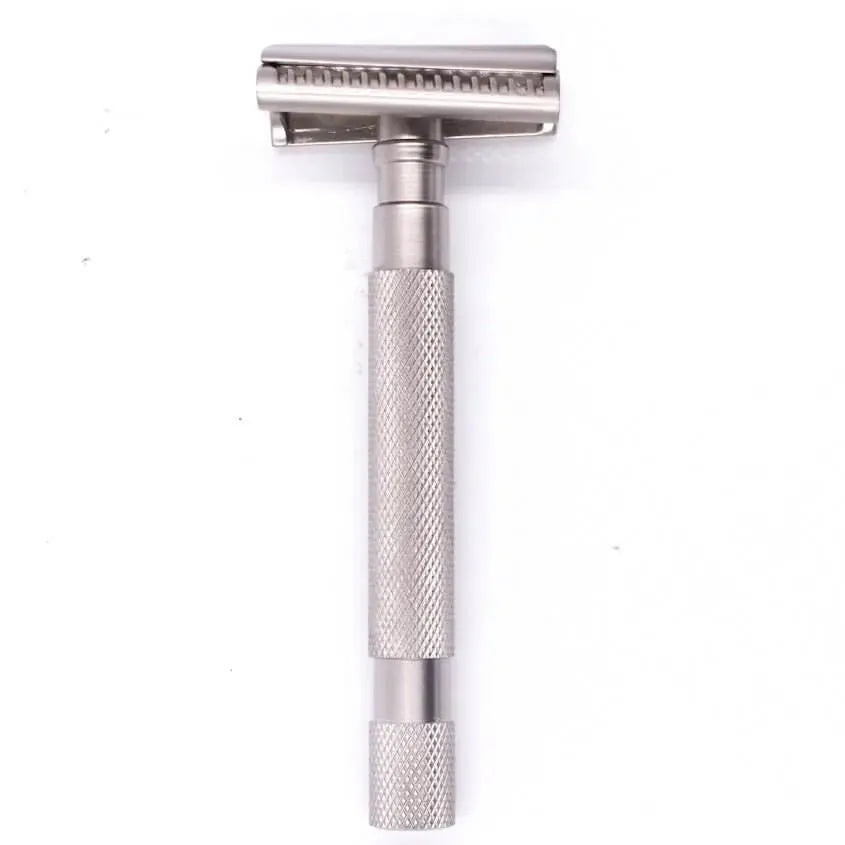 Parker 55SL-SC Safety Razor Semi-Slant Bar - satin chroom
Sale price
€37,95
Regular price
Tax included.
Parker 55SL-SC Safety Razor Semi-Slant Bar - satin chroom
Sale price
€37,95
Regular price
Product description
Ingredients
The Parker 55SL-SC safety razor is a Semi-Slant safety razor. The 'Slant bar' or slanted shaving head is what makes this knife so special. Because the shaving head is slanted, you make a diagonal (cutting) movement instead of straight ahead while shaving, resulting in a very efficient shave. This without the aggressiveness and dramatic blade exposure associated with other razor blades. This razor delivers an incredibly close and comfortable shave. The Semi-Slants are great for those with thicker, coarse hair, as well as for the wet shaver with sensitive skin. The sleek and refined 'two tone' handle with satin chrome coating offers plenty of grip and control, even with wet and soapy hands. The satin chrome coating is not only beautiful to the eye, but also the best top layer for minimal friction between the shaver head and skin. We recommend using very little pressure when shaving with the Semi-Slant for an excellent result.t.
Usage:
First soap your beard hairs thoroughly with a shaving soap or shaving cream of your choice.
Then stretch the skin with your fingers and place the safety razor at an angle of 30 degrees to the skin. Always shave away from your fingers that stretch the skin and along the beard hairs. Always shave over the skin with light diagonal movements. We recommend applying minimal pressure to the blade while shaving. Excessive pressure is not the intention when using a safety razor.
When shaving with a slant bar or semi-slant bar safety razor, it is not necessary to move the blade diagonally. This effect is automatically applied by the shape of the knife. We recommend using very little pressure when shaving with the Semi-Slant for excellent results. Just enough to keep the razor in contact with the skin.
Info:
Razor type: Safety Razor
Safety Razor Type: Closed comb, Slant bar
Clasp type: Screw clasp 3-piece
Handle: Galvanized
Color: Matt Chrome
Weight: 90 grams
Length: 170mm