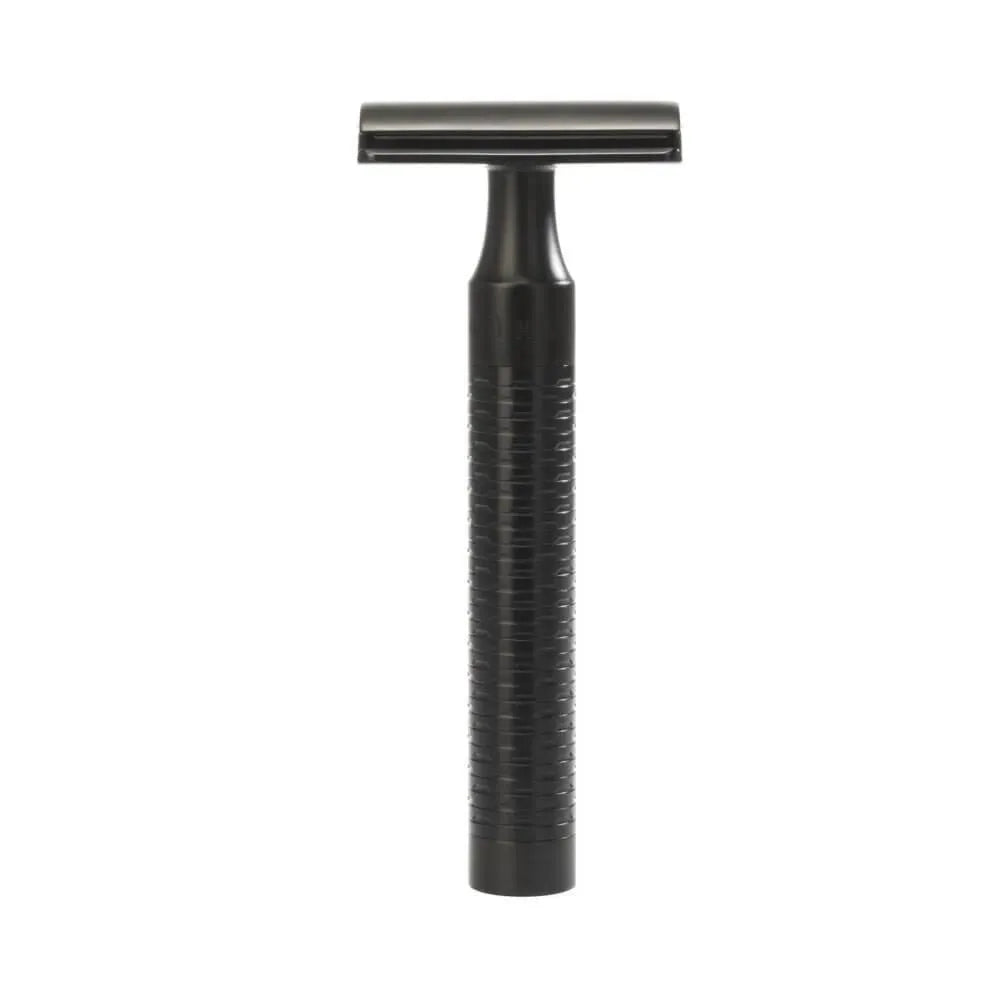 Muhle - Safety Razor - Rocca- Zwart/ DLC Coating
Sale price
€109,95
Regular price
Tax included.
Muhle - Safety Razor - Rocca- Zwart/ DLC Coating
Sale price
€109,95
Regular price
Product description
Ingredients
The most beautiful, simple, but above all masculine:these are the products in the new ROCCA line. Slightly more modern, clearer than much known from MÜHLE, they are made of the best and particularly robust stainless steel. But the effort has paid off:these products are exceptionally durable and robust.
Their surface is satinated, i.e. slightly matted - they flatter not only the hand, but also the eye, and look slightly more elegant.
With all these new details, ROCCA clearly speaks the manufacturing language. The design of this line is a further development of classic MÜHLE models; the name ROCCA (from the Italian for castle or fortress) refers to the very best materials - and to the fact that a MÜHLE product lasts a lifetime and longer. The expert says:they have a grip. In this way, an everyday ritual becomes a small design experience every day.
The surface structure of the black handle interprets the serration of the classic safety razor in a modern way. The honeycomb-like structure offers excellent haptic properties thanks to its grip.

DLC coating
The outside of the razor is stylishly coated with a DLC coating.
DLC coatings originally come from the automotive and racing industries.
The layers of diamond-like carbon are many times harder than steel and extremely durable.
Dimensions
Dimensions:41mm x 105mm
Weight:80 grams
We recommend our stainless MÜHLE razor blades, which are perfectly matched to our safety razors.