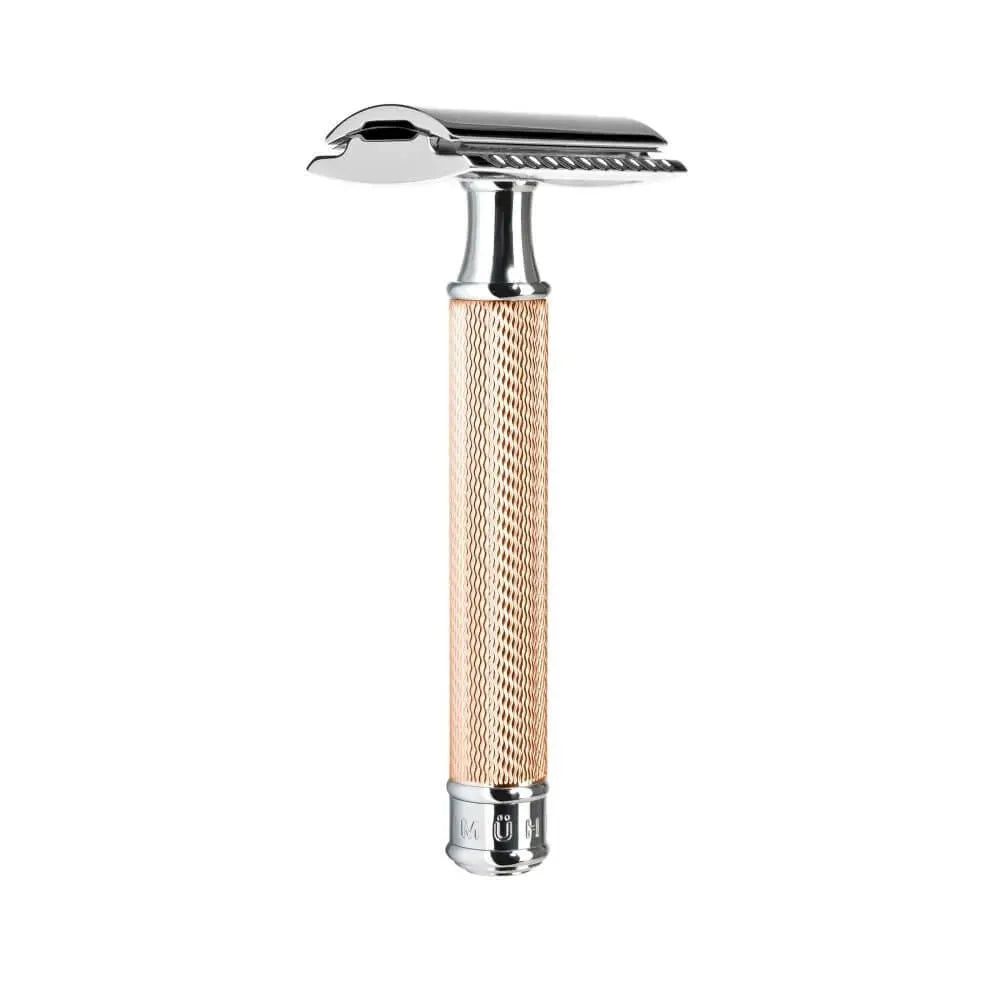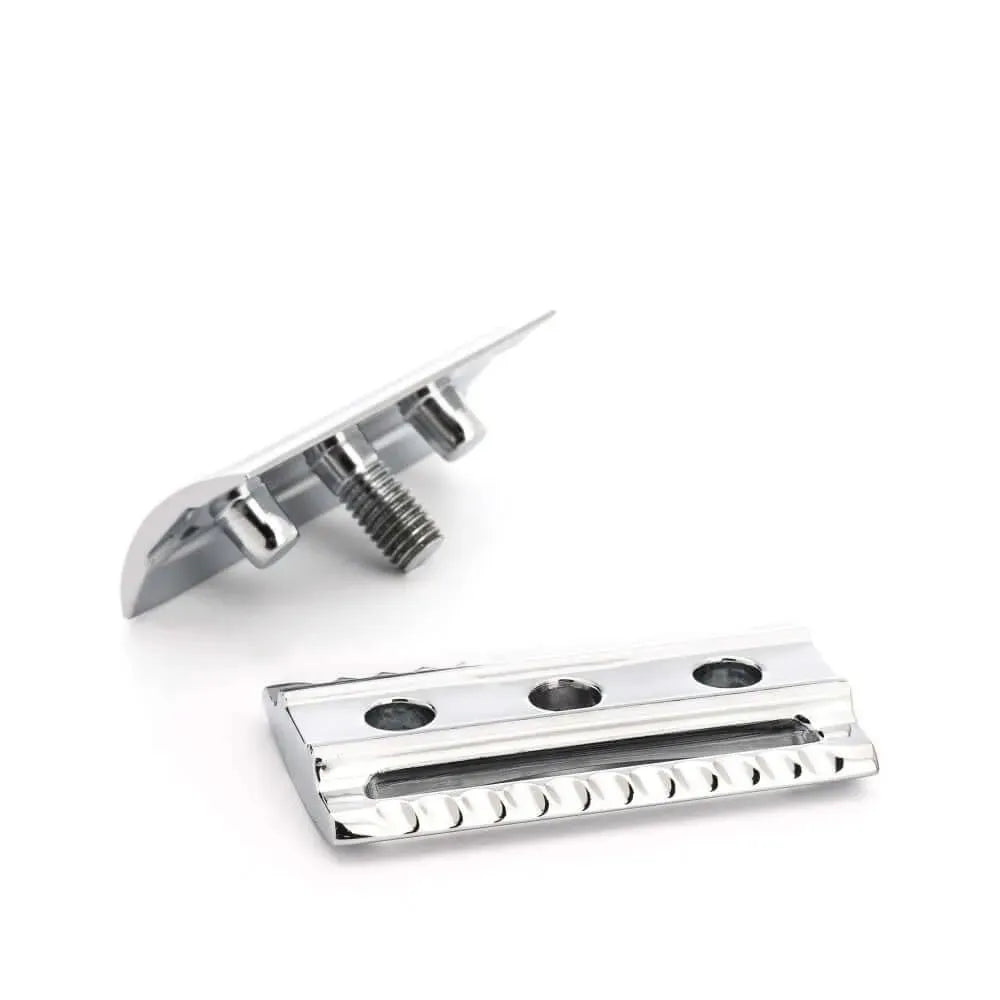 Muhle - Klassiek scheermes - (R89) Double Edge Safety Razor –
Sale price
€39,00
Regular price
Tax included.
Muhle - Klassiek scheermes - (R89) Double Edge Safety Razor –
Sale price
€39,00
Regular price
Product description
Ingredients
This Safety Razor from Muhle is made of Chrome, the color of the handle is rose gold. The razor comes with one separate blade and a short manual. Changing the blade is very easy by loosening the shaving head. Shaving with a Safety Razor is very easy and the chance of cuts is very small. Muhle is a German shaving brand known for its high-quality classic shaving products.
Usage
Moisten your face and soap with foam or cream. Hold your razor between your thumb and 3 fingers at a 30 degree angle to your skin. Shave with the beard hairs.