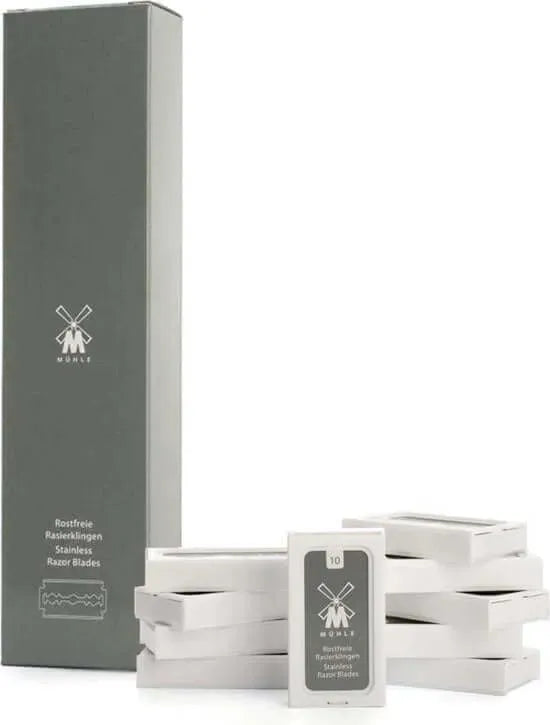 Mühle Double Edge blades 200 Stuks (20x10 stuks) - Scheermesjes voor Safety Razor - Double Edge Blades - Klassieke Scheermesjes
Sale price
€49,95
Regular price
Tax included.
Mühle Double Edge blades 200 Stuks (20x10 stuks) - Scheermesjes voor Safety Razor - Double Edge Blades - Klassieke Scheermesjes
Sale price
€49,95
Regular price
Product description
Ingredients
Mühle Double Edge Blades, Quality blades from Germany. High-quality stainless steel. The double edge razor blades are suitable for Double Edge razors.
If you break the blade, you can use it on a cut-throat razor such as the Shavette from Bluebeard's Revenge. Sharpness:3.5 (on a scale of 5)
Contents:The package contains 20 packs of 10 blades.