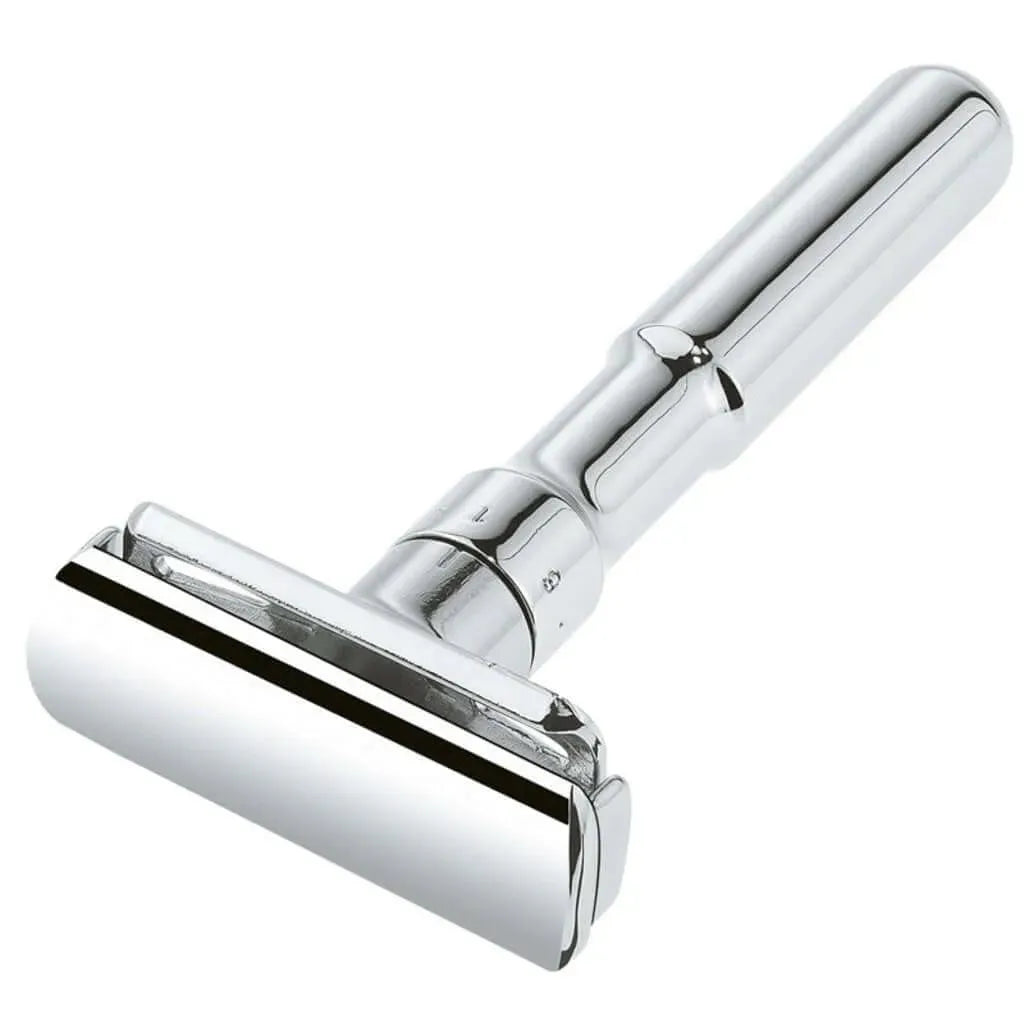 Merkur safety razor Futur - chroom
Sale price
€84,50
Regular price
Tax included.
Merkur safety razor Futur - chroom
Sale price
€84,50
Regular price
Product description
Ingredients
The Safety Razor from Merkur type Futur chrome has a closed comb. The Futur is a continuously adjustable blade and can therefore be individually adjusted to your skin and beard. The razor fits comfortably in your hand. Ideal for people with sensitive or normal skin. This safety razor is chrome-plated.
Total length:110mm - Handle length:85mm - Weight:122 grams
Usage
Moisten your face and soap with foam or cream. Hold your razor between your thumb and 3 fingers at a 30 degree angle to your skin. Shave with the beard hairs.