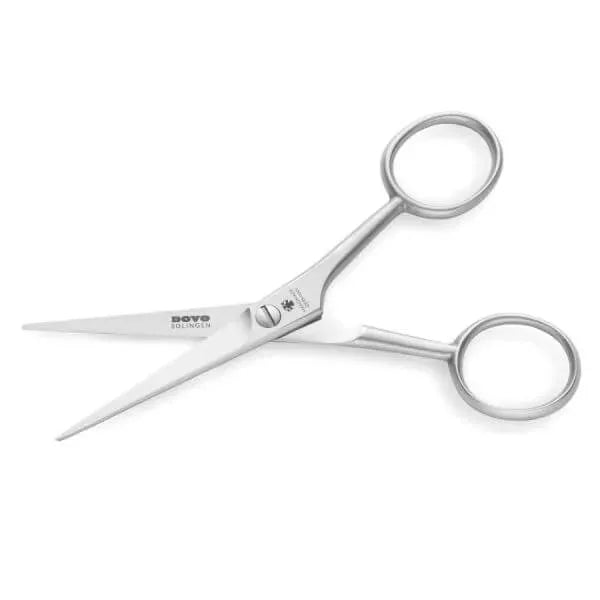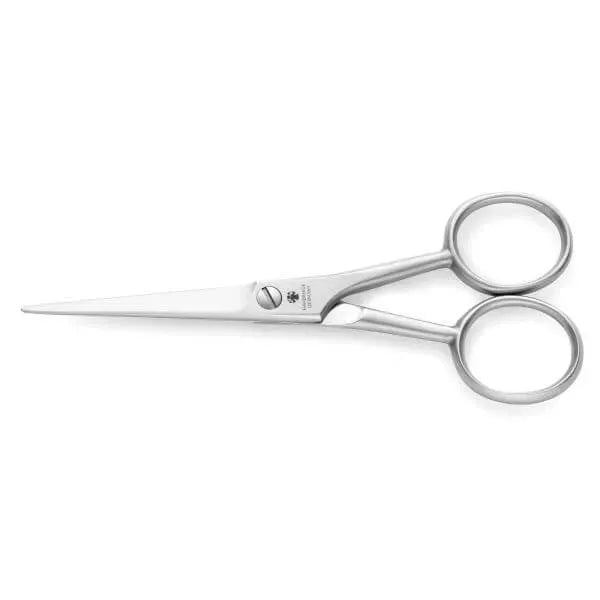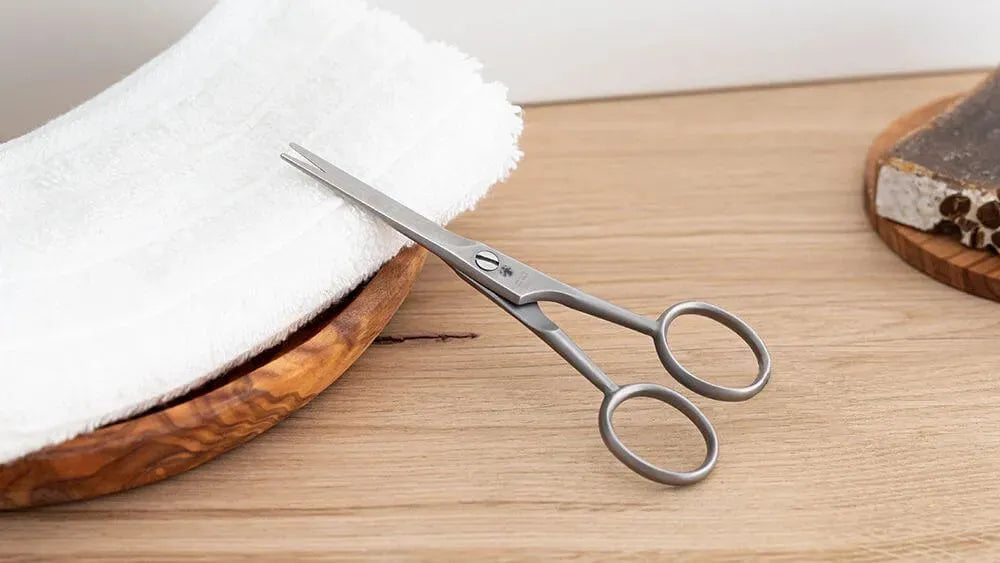 Dovo Snor en baardhaar schaartje 11,4 cm
Sale price
€59,45
Regular price
Tax included.
Dovo Snor en baardhaar schaartje 11,4 cm
Sale price
€59,45
Regular price
Product description
Ingredients
Het DOVO Snor en Baardhaar Schaartje is een hoogwaardig gereedschap voor de verzorging van snor en baard. Het schaartje is gemaakt van roestvrij staal en heeft een ergonomisch gevormd handvat voor een comfortabele grip.
Het schaartje heeft een fijne, scherpe snijkant die zorgt voor een nauwkeurige en gladde snede. Het is ideaal voor het trimmen van snor- en baardharen en kan ook worden gebruikt voor het bijwerken van wenkbrauwen, neusharen en oorharen.
Het DOVO Snor en Baardhaar Schaartje is compact en lichtgewicht, waardoor het gemakkelijk mee te nemen is op reis. 
Dit schaartje is een duurzaam en betrouwbaar hulpmiddel voor persoonlijke verzorging en is geschikt voor zowel professioneel gebruik als voor thuisgebruik. Het is een essentieel onderdeel van de grooming-routine van elke man die waarde hecht aan een verzorgd uiterlijk.
MATERIAAL snorschaar
Dit instrument is gemaakt van 1.4034 roestvrij staal. De metaallegering is goed bestand tegen corrosie door zeep of stoom, waardoor het ideaal is voor het maken van hoogwaardige scharen. Bovendien heeft het materiaal een goed randbehoud en kan het nauwkeurig worden geslepen. Het matte oppervlak voelt uiterst waardevol aan en is ook met natte handen nog steeds goed vast te pakken.

SNEE
Deze DOVO schaar is voorzien van onze eenzijdig getande handslijping. Door de snijkant op een plaat te slijpen ontstaat een fijne ribbel. Deze structuur voorkomt dat haar, snorharen, vingernagels of nagelriemen van de snijkant glijden. Dit resulteert in een buitengewoon nauwkeurige en veilige incisie.

MES BESCHRIJVING
Voor haar- en baardscharen is de constructie met een vlakke snit bijzonder voordelig gebleken. In detail betekent dit dat de schaarwaskommen aan de voorzijde niet spits zijn, maar afgerond. Dit minimaliseert het risico op letsel en wordt aanbevolen bij het gebruik van een schaar in het gezichtsgebied.