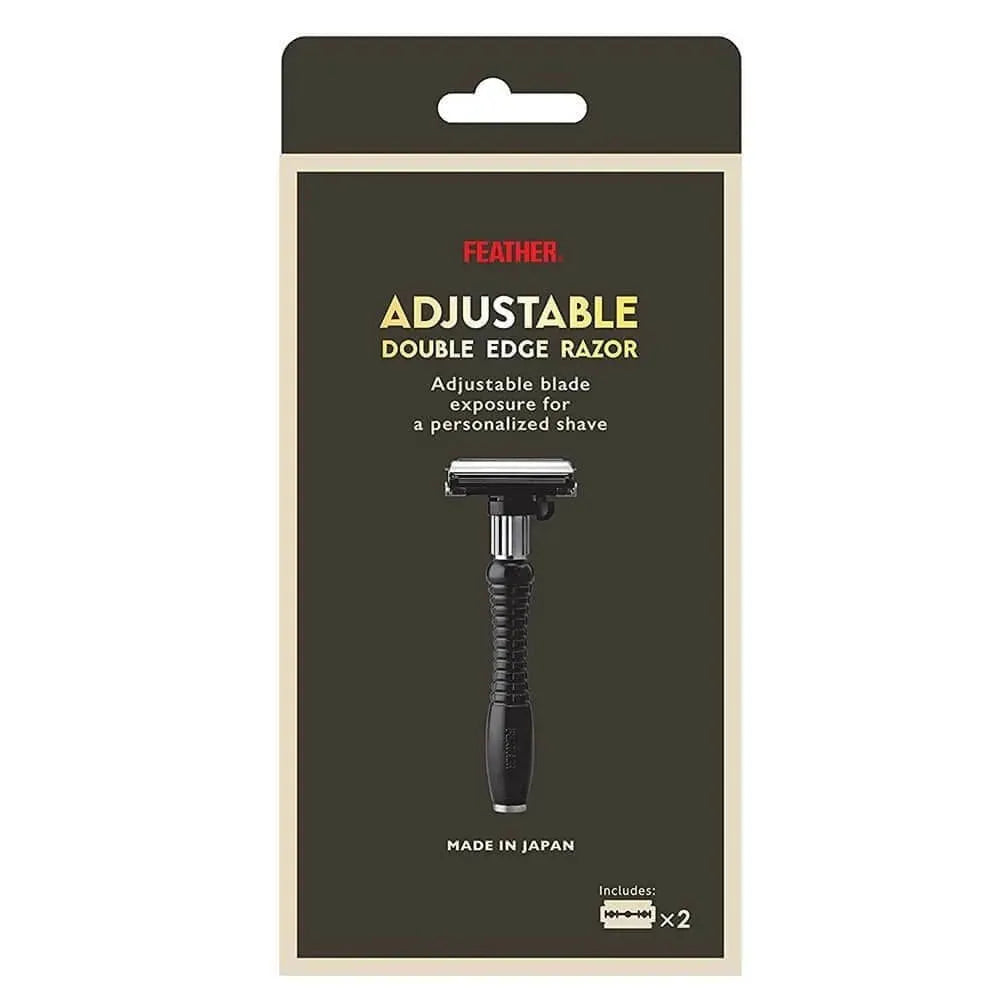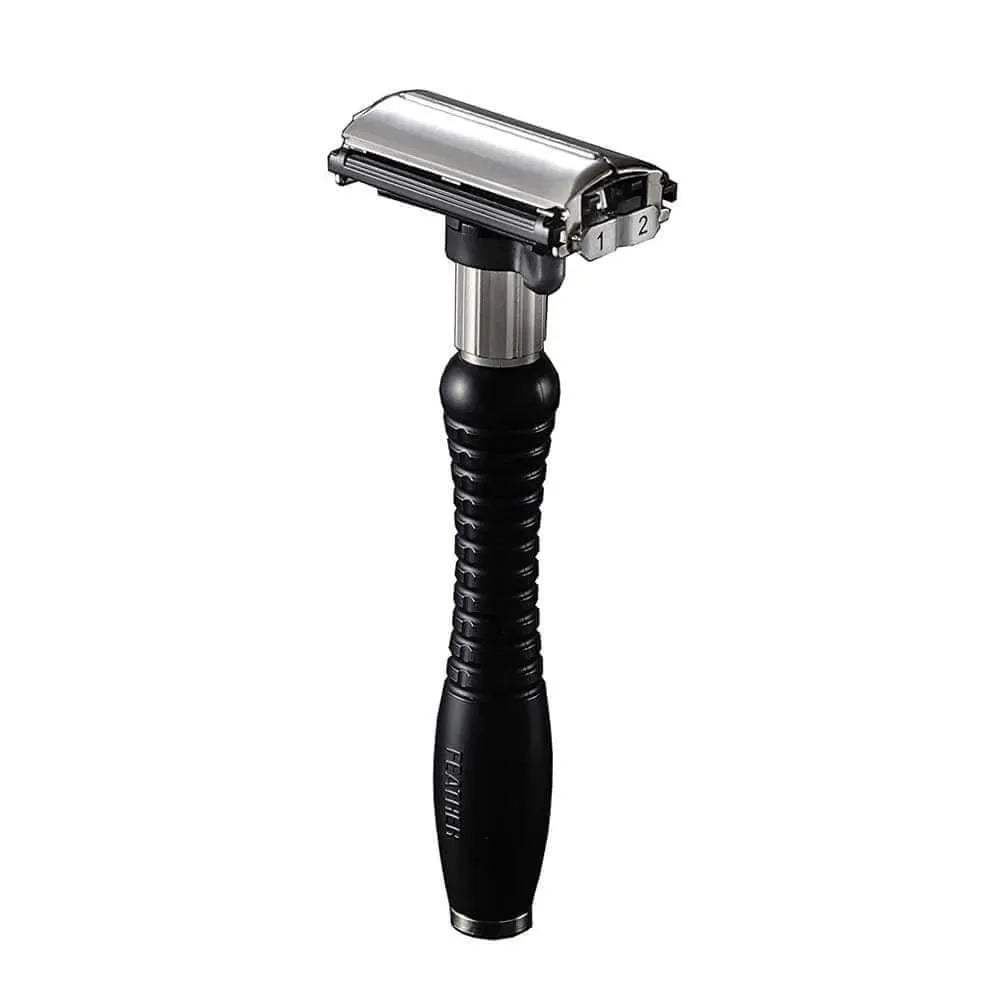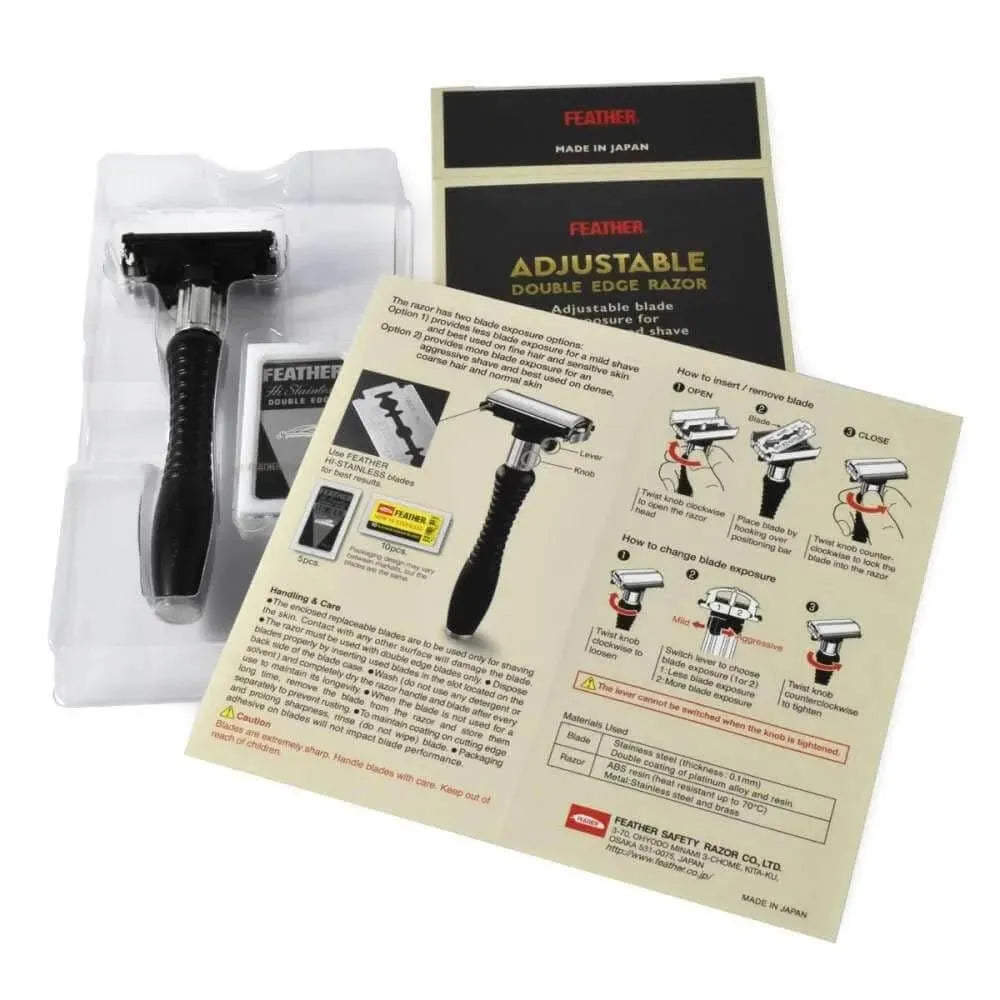 Feather double edge safety razor instelbaar DER-A
Sale price
€44,95
Regular price
€49,95
Tax included.
Feather double edge safety razor instelbaar DER-A
Sale price
€44,95
Regular price
€49,95
Product description
Ingredients
Adjustable Safety Razor from Feather with closed comb. Head is adjustable from mild to aggressive. The 'Feather Adjustable Safety Razor' is a robust razor with a handy butterfly closure.
You're always in the right place with this adjustable safety razor. The safety razor has two settings. Mild and aggressive. This makes this safety razor suitable for both beginners and advanced users.
The safety razor has a butterfly closure that allows the blade to be replaced in an instant. By turning the handle, the butterfly mechanism opens. This makes it easy to place the razor blade in the shaving head. The angle of the razor blade is adjustable. There are 2 settings:mild and sharp. This allows you to tailor your personal shaving technique.
This safety razor has a nice grip thanks to the ridges and shape.
The razor with a butterfly closure has a light shaving head and is suitable for light to normal beard growth. With the safety razor with an adjustable shaving head, the cutting angle of the double edge razor blade and the 'gap' (= opening of the shaving head) can be adjusted. This allows you to adjust the degree of 'aggressiveness' to your personal shaving technique while shaving. This type of razor is suitable for any type of beard growth or skin. In addition, the weight of the razor also counts:a light razor for light beard growth; a heavy razor for normal to heavy beard growth.
Blades
The package contains a set of double edge blades from Feather. This package contains 2 blades. The Feather Double Edge Blades are among the sharpest and best blades on the market.