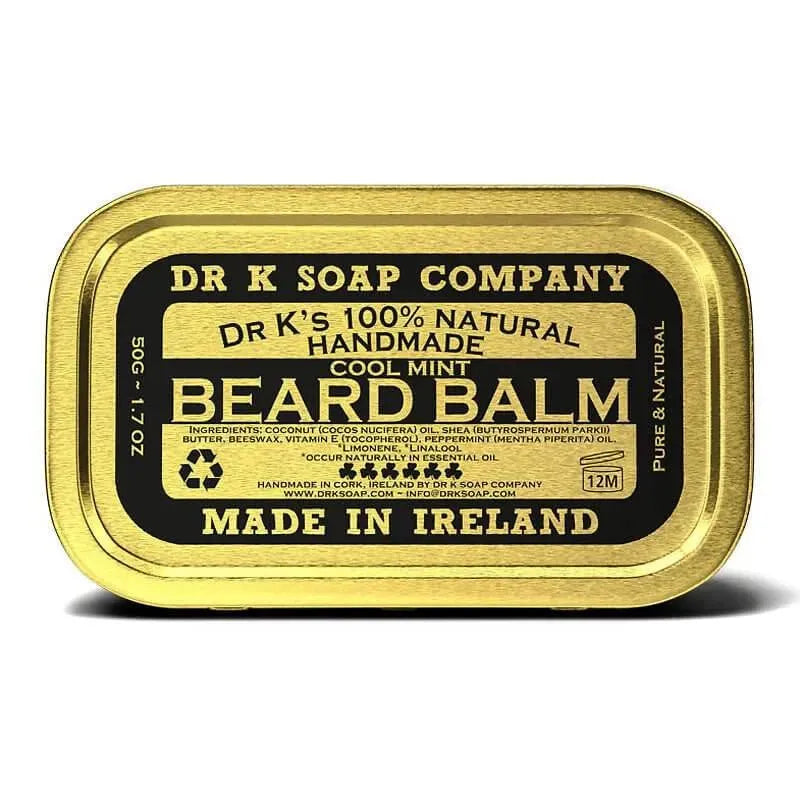 Baardbalsem Cool Mint Dr K Soap Company
Sale price
€14,95
Regular price
Tax included.
Baardbalsem Cool Mint Dr K Soap Company
Sale price
€14,95
Regular price
Product description
Ingredients
This nourishing beard balm contains only natural ingredients and contains Shea Butter for beard treatment, while coconut oil and vitamin E soften and revitalize the beard and skin underneath. Beeswax helps to hold the beard and minimize stray/wild hairs.
With regular use, this highly nourishing balm will keep the beard soft and healthy. Also made to smell great thanks to the addition of invigorating peppermint essential oil. With added Beeswax, this beard balm also helps to control stray hairs and allow for optimal beard styling.
For best results, spread a small amount into hands and apply daily, massaging through the beard and into the skin below. Comb/brush and style as desired.
No artificial colours, fragrances or preservatives.
Content:50 grams