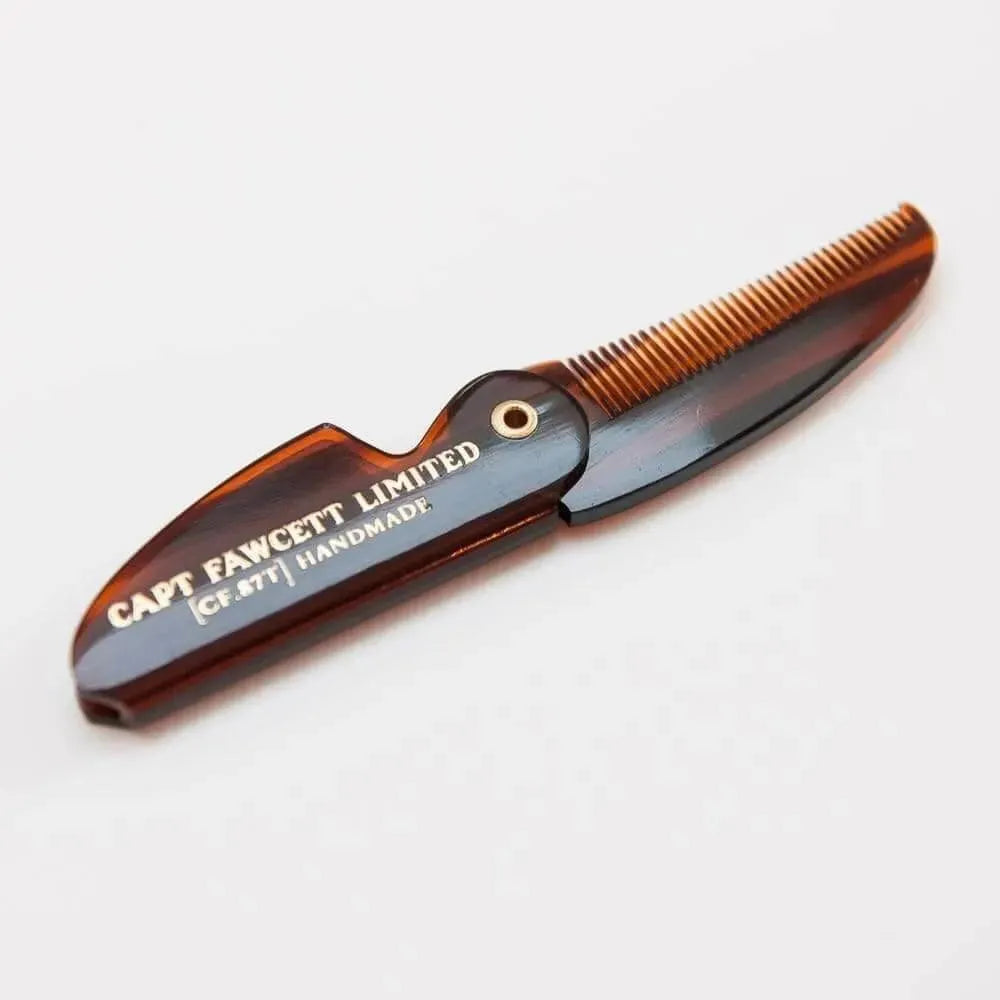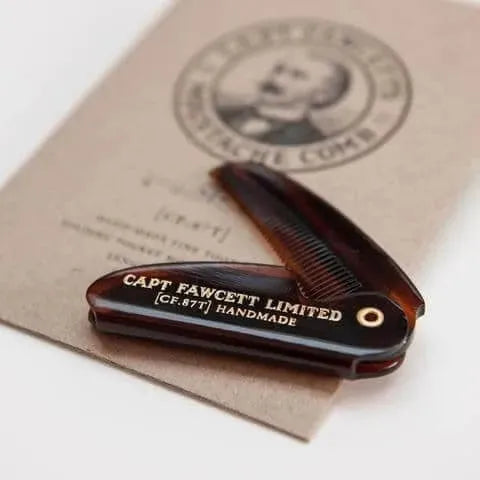 Captain Fawcett Moustache Comb
Sale price
€13,75
Regular price
Tax included.
Captain Fawcett Moustache Comb
Sale price
€13,75
Regular price
Product description
Ingredients
Captain Fawcett's beautifully crafted, fine-toothed Folding Mustache Comb (CF.87T) is just what you need to care, maintain and style your beautiful mustache. The comb has extra fine teeth and a tapered end, which makes it ideal for the mustache.
Due to its small size, the Captain Fawcett Mustache Comb is ideal to take with you on the go and to ensure that your mustache is always in top shape!
Ideal when used in combination with Captain's own world famous mustache wax.
Length:117mm (unfolded)