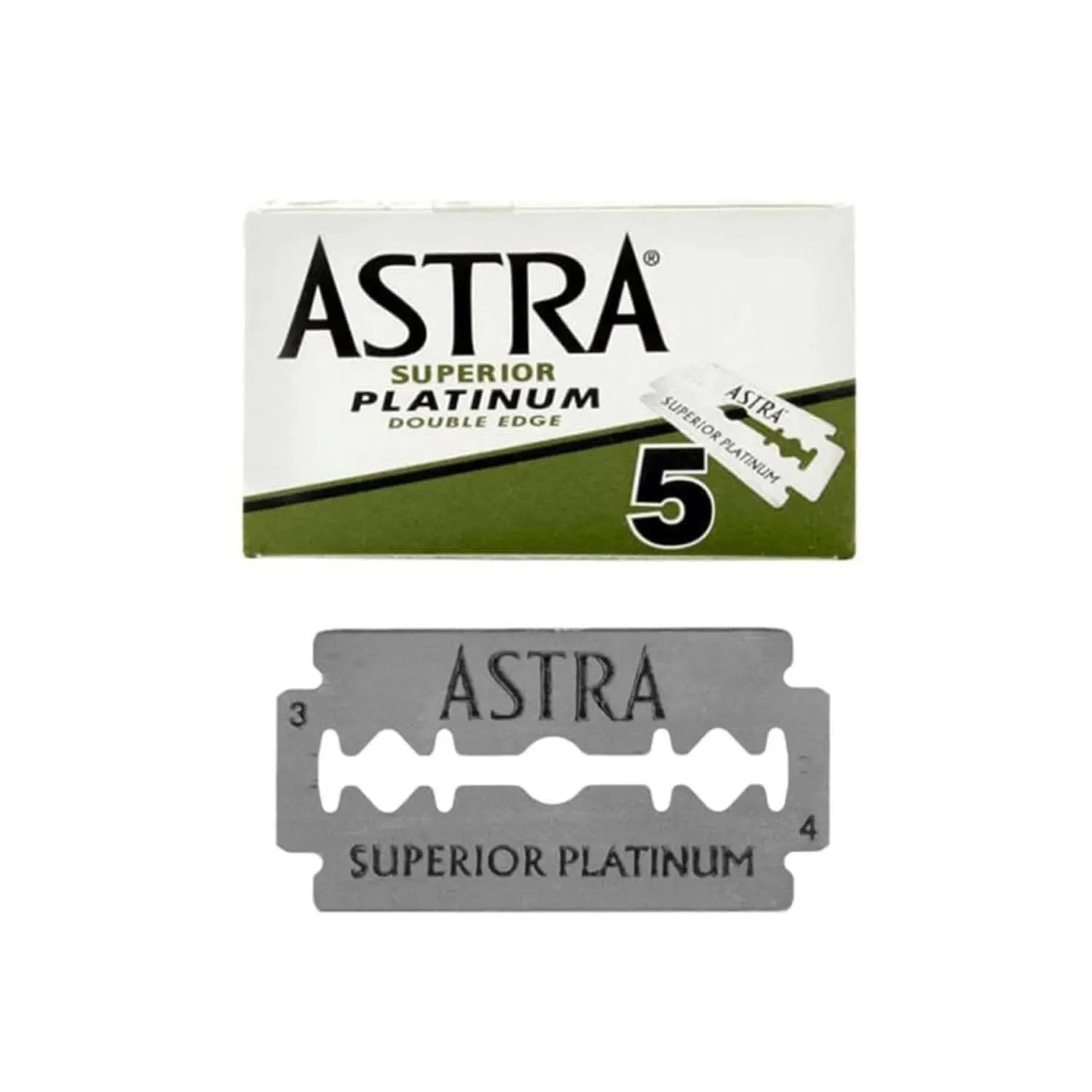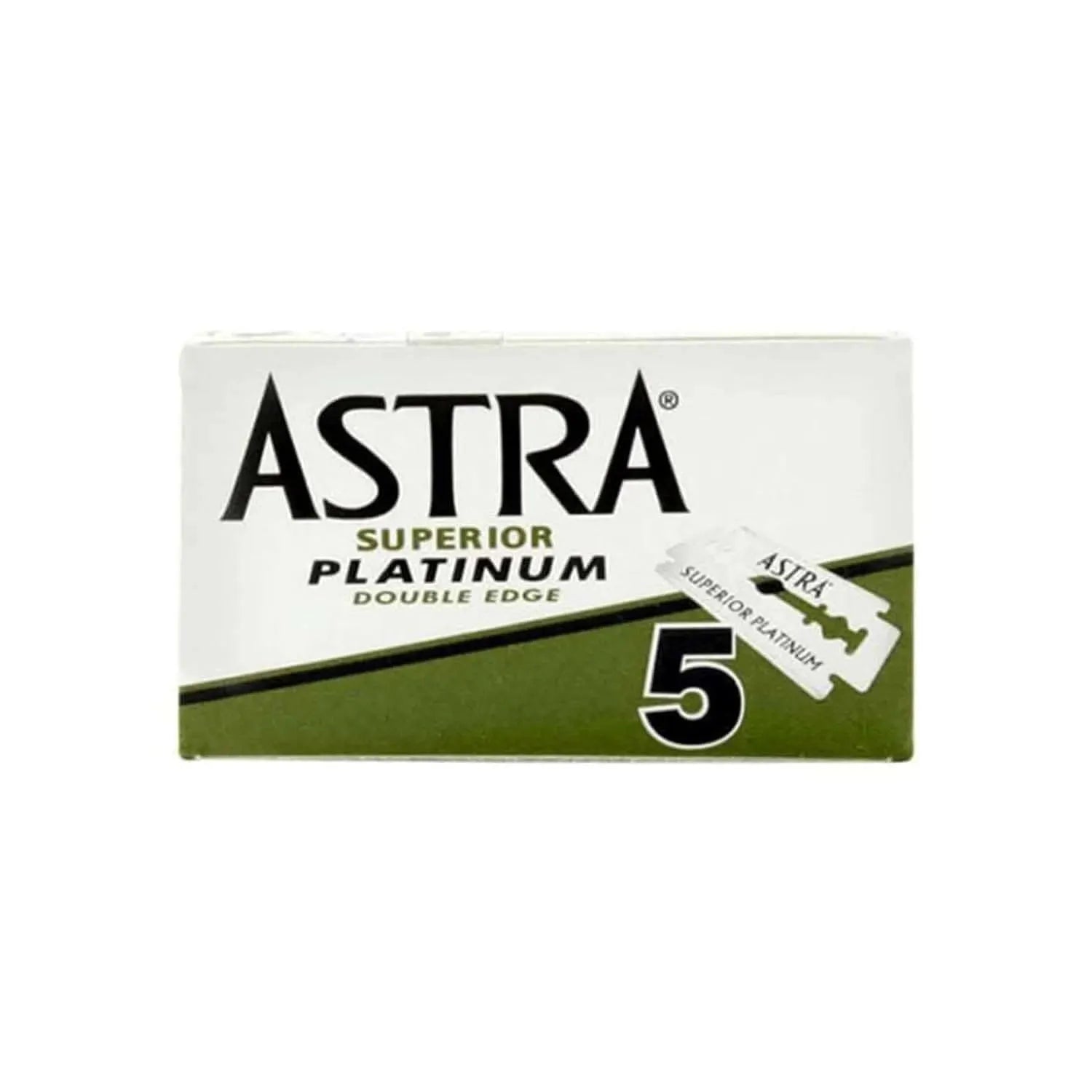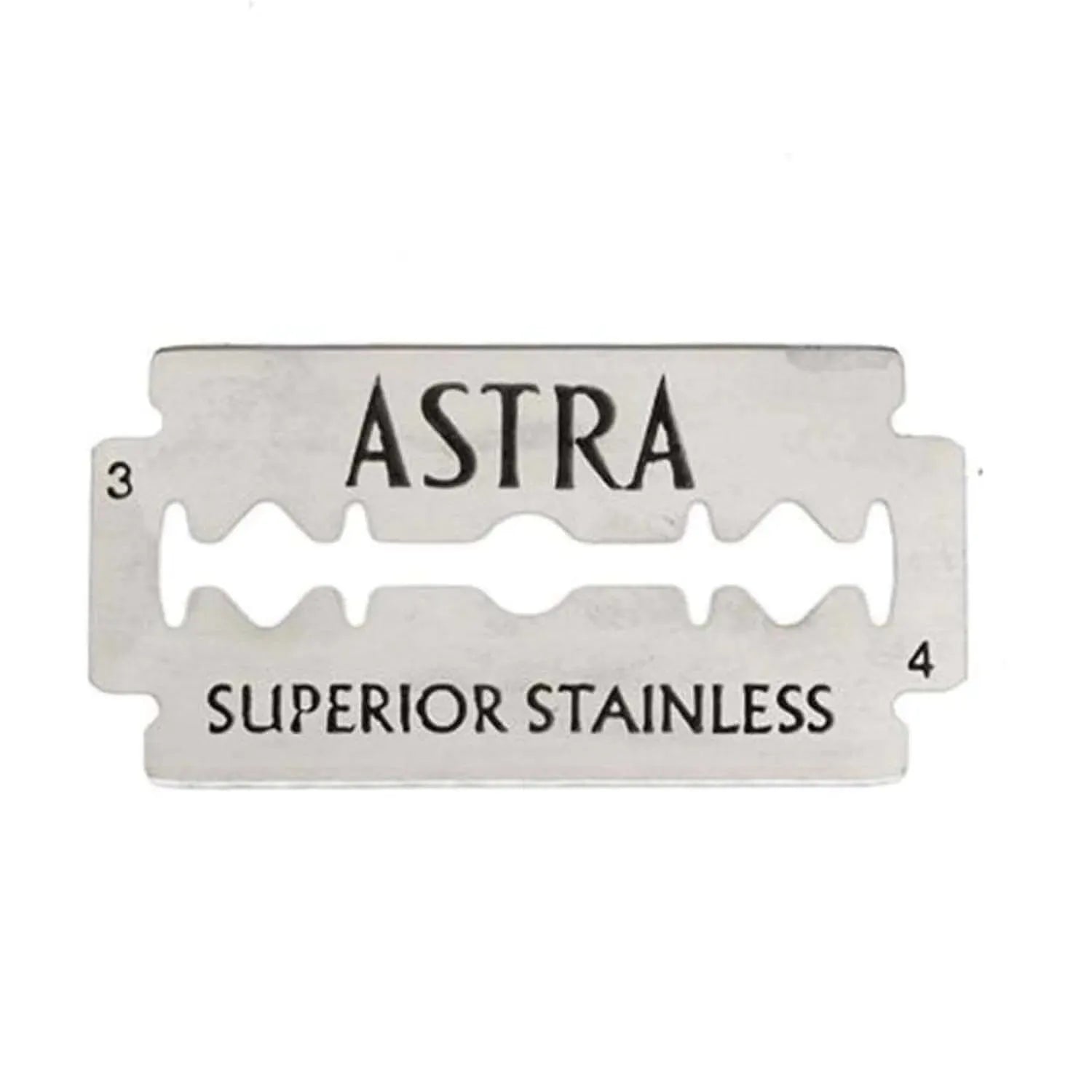 Astra Superior Platinum scheermesjes
Sale price
€1,50
Regular price
Tax included.
Astra Superior Platinum scheermesjes
Sale price
€1,50
Regular price
Product description
Ingredients
Double edge razor blades from Astra. These razor blades can be used in a safety razor/scraper.
These very thin interchangeable razor blades are made of stainless steel with a high carbon content. These double edge blades fit in all current safety razors and broken in half, these razor blades are a perfect single edge blade for the Shavette or barber knife.
These sharp, slightly aggressive Astra Superior Platinum blades retain their sharpness for a long time.
We rate these Astra Platinum blades with a sharpness of 4 (on a scale of 5). The razor blades are especially suitable for normal skin types and normal to very heavy beard growth.
The cardboard Astra Superior Patinum packaging contains 5 individually wrapped double edge blades in paraffin paper for guaranteed safety, sterility and long shelf life. No plastic attached.
Astra Superior Platinums are more aggressive than most blades, but if you don't have sensitive skin you might like the sharpness.
Astra Blades are imported from Russia. These blades were initially produced in the Czech Republic. However, after Gillette bought the Czech Astra, production was moved to Russia. They are very sharp blades with a very long life.