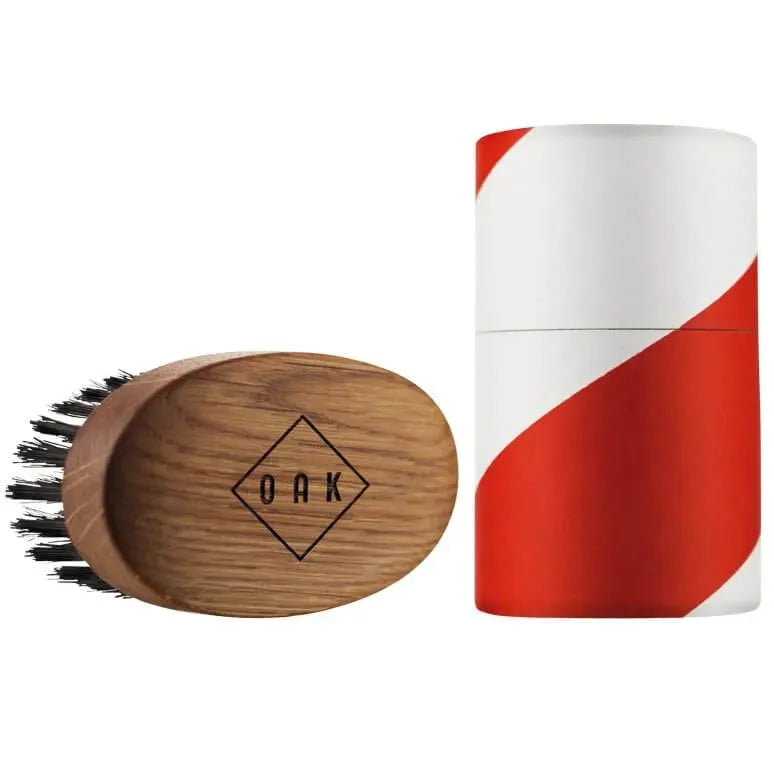 Oak Beard Care - Beard Brush - 9,2 cm
Sale price
€28,95
Regular price
Tax included.
Oak Beard Care - Beard Brush - 9,2 cm
Sale price
€28,95
Regular price
Product description
Ingredients
The Oak beard brush keeps the beard in shape, softens it and removes loose hair and dandruff. Due to its size, the oiled oak handle fits comfortably in the hand, allowing the brush to be moved powerfully through the thick beard.
Wild boar bristles of irregular size and extra large gaps between the bristles ensure optimal grip of the beard hair. Regular brushing vitalizes the skin, stimulates sebum production and prevents a dry beard.
Usage:
Move the brush evenly and over as large an area as possible in the direction of growth through the beard - depending on the desired massage effect, press less or more firmly. Thanks to the oval shape, the brush can also be used on narrower parts such as sideburns, mustaches and chin beards.
Cleaning:
Regularly clean the bristles of fallen hair and gently pat it out. Clean the brush once every 3 months with, for example, a little BEARD WASH and rinse thoroughly under warm running water. To dry the brush, place it on a towel with the bristles pointing downwards.
Dimensions 9.2 cm x 5.1 cm.