Abbate Y La Mantia Scheerzeep - Krokos
Sale price
€45,00
Regular price
Tax included.
Abbate Y La Mantia Scheerzeep - Krokos
Sale price
€45,00
Regular price
Product description
Ingredients
This is Abbate Y La Mantia's masterpiece. It was created to take saffron in shaving products to the highest level: not a soap with saffron, but a soap made from saffron! (triple amount compared to other shaving soaps from Abbate Y La Mantia).
So saponified saffron. It is more than a soap, it is a GRAND CRU of Tuscan, saffron, due to the addition of a scent of saffron flowers, which has never been tried before.
As if that wasn't enough, they have enriched this formula with yellow safflower oil. Yellow, as in saffron, comes from crocin; a molecule with absolutely antibacterial properties.
It is no coincidence that in the English dictionary "saffron" is very similar to "safflower".
So it is a marriage with purifying, anti-acne and cosmetic effects. Made 100% organic and vegetarian.
 
"Harmony and splendor in your daily life"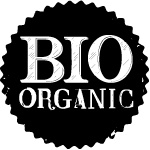 Basic formula: 100% extract of saffron pistils 5 times more than in the other shaving soaps
Fragrance Shaving Soap:  first fragrance in the world made from 100% saffron flowers
Strengths: perfect suggestion of saffron flowers
Contents: 200 gr glass jar.

 INCI
Cocos Nucifera (Coconut) Oil, Aqua (Water), Stearic Acid, Butyrospermum Parkii (Shea) Butter*, Palmitic Acid, Glyceryl Stearate, Potassium Hydroxide, Parfum (Fragrance), Glycerin, Sorbitol, Sodium Hydroxide, Carthamus Tinctorius (Safflower) Seed Oil, Lactic Acid, Lauryl Glucoside, Crocus Sativus (Saffron) Stigma Extract*, Citronellol, Eugenol, Linalool.
* From organic farming