Abbate Y La Mantia - Scheerzeep - Garibaldi
Sale price
€29,00
Regular price
Tax included.
Abbate Y La Mantia - Scheerzeep - Garibaldi
Sale price
€29,00
Regular price
Product description
Ingredients
We take you on a journey across the sea!
To pay tribute to the romantic leader par excellence, Abbate Y La Mantia has combined the cosmetic principles of the rarest Brazilian oil with the scent of the sea, all sublimated by a spicy note of sapphire tobacco from Kentucky.
This shaving soap will have you sitting on the bow of a ship on a moonless night. All you feel is the salty smell of the wood, the taste of tobacco on your tongue and the smell of tropical fruit and nuts coming from the hold.
The antibacterial properties of Saffron and the enormous presence of retinoids in Pequi oil make this soap a true shaving experience.
Garibaldi shaving soap contains Pequi oil, just like all South American walnut fruits.
An oily texture has been chosen to keep all the retinoids (vitamin A) in the core of this wonderful plant as concentrated as possible.
"We make high-quality products, or we die"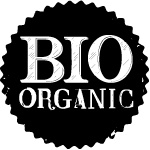 Basic formula: saffron and extremely rare Brazilian pequi oil
Fragrance Shaving Soap: Tobacco of Kentucky and waves of the Mediterranean.
Strengths: natural blocker for UV rays and smog, prevents skin cracks.
Contents: 150 gr Aluminum box.
INCI
Cocos Nucifera (Coconut) Oil, Aqua (Water), Stearic Acid, Butyrospermum Parkii (Shea) Butter, Palmitic Acid, Potassium Hydroxide, Glyceryl Stearate, Parfum (Fragrance), Sorbitol, Glycerin, Sodium Hydroxide, Lactic Acid, Lauryl Glucoside, Caryocar Brasiliense Fruit Oil, Crocus Sativus ( Saffron), Stigma Extract, Benzyl Alcohol, Benzyl Benzoate, Benzyl Salicylate, Cou Marin, Genariol, Hexyl, Cinnamal, Linalool.