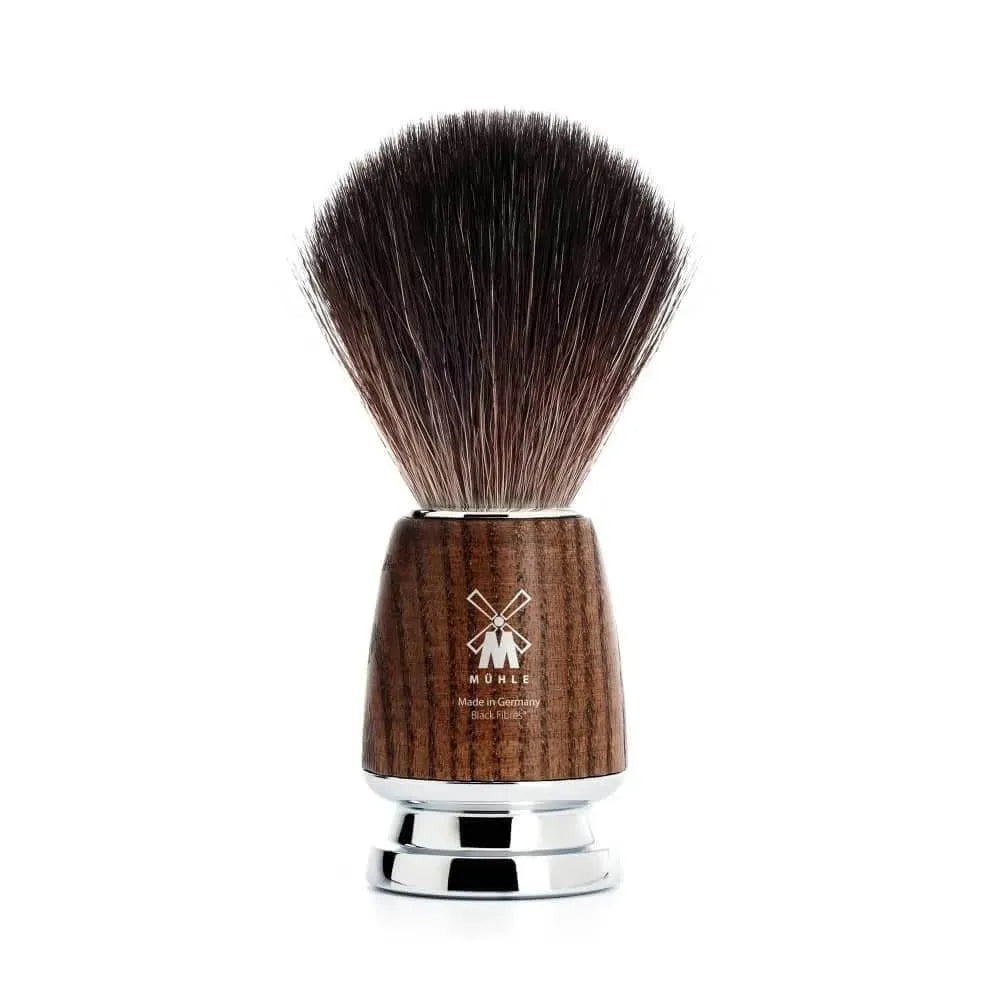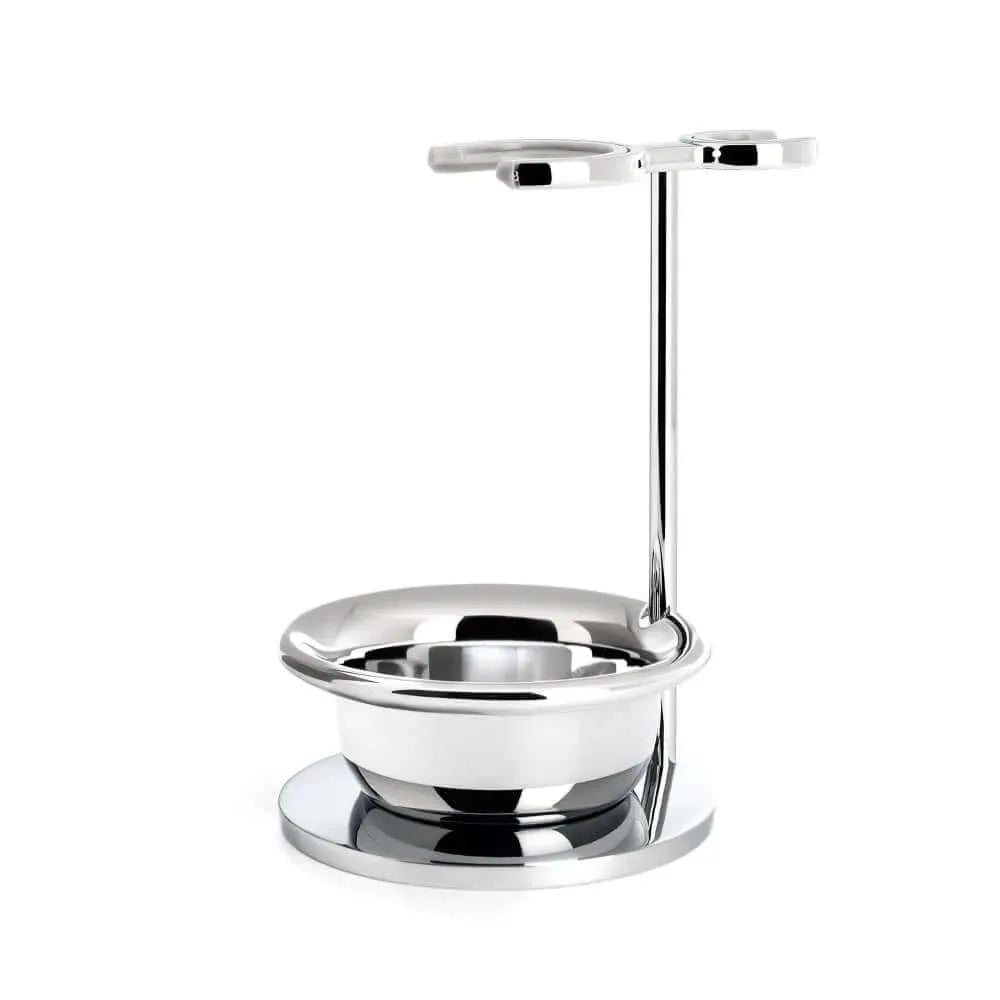 Muhle scheerset met Gillette® Fusion scheermes - Synthetisch - Fusion - Essenhout
Sale price
€110,00
Regular price
Tax included.
Muhle scheerset met Gillette® Fusion scheermes - Synthetisch - Fusion - Essenhout
Sale price
€110,00
Regular price
Product description
Ingredients
3-piece shaving set with bowl, ash wood handles with chrome metal accents:
Black Fiber Shaving Brush
Shaving brush size M = medium shaving brush head 21 mm ring
5 blade razor, compatible with Gillette Fusionn™
Plastic blade protector
Metal soap dish, chrome-plated
Metal tripod, chrome-plated
Very suitable for the novice wet shaver, but also for the man who wants to upgrade his current shaving equipment.
The material:
Ash wood is one of the most important native hardwood species. It is found in Europe, especially in the northern regions. For the handle of the shaving brush, the wood is heated very strongly for a short time.
This process ensures high water resistance, accentuates the grain and gives the wood its brown color. To preserve the naturalness of the surface, it is treated only with oil, not varnished. The wood is perfectly protected against water and therefore particularly durable.
Please note that the handle of the shaving brush is a natural material, so there are some color variations that may differ from the image.
The shaving brush bristles are Black Fiber:
These purely vegan Black Fiber bristles have been specially developed by Mühle for wet shaving. The synthetic fibers are largely comparable in dark color and softness to natural hair material of the "pure badger hair" quality, and are also slightly softer at the ends..
The synthetic fiber also has good performance properties. The fibers appear to be slightly more robust and durable. Some users prefer this material not only because of its vegan properties, but also because it can be used to whip up particularly creamy shaving cream.
Razor:

Gillette Fusionn™
Gillette's latest shaving system includes five stacked blades and a precision blade on the back of the cartridge. This design provides a very smooth and gentle shave. The simple and safe operation is ideal even for inexperienced men. The magazines are widely available from retailers..
The plastic blade guard protects the blade and prevents cuts when storing the razor or while traveling. Works for all MÜHLE Gillette Fusion razors.n.
RYTMO series:
The RYTMO series stands for concise, timeless design: the conical shape is interrupted by striking lines on the chrome-plated base. As with other traditional shapes, this design principle allows it to be hung precisely in a holder.
RYTMO is available in high-quality resin black, ash wood and mint. All color and material variants are particularly accentuated by the elegant, shiny, chrome-plated base.
When designing the holder, a narrow plastic edge is connected directly to the metal. This principle guarantees optimal grip of brushes and razors and reliably protects the shiny chrome surfaces against scratches.