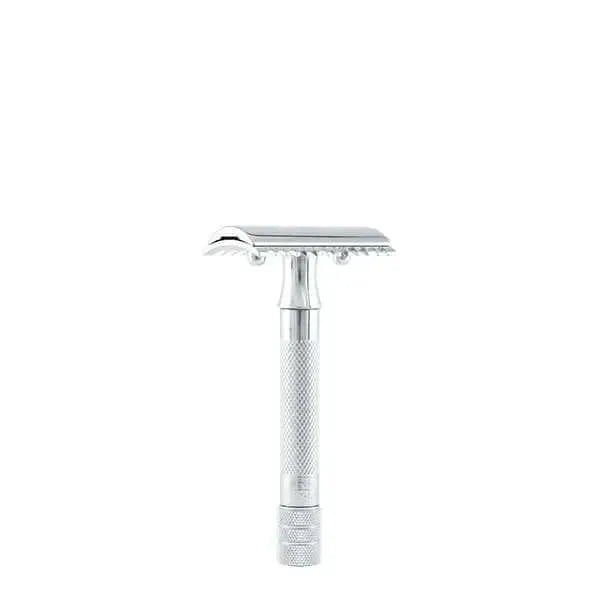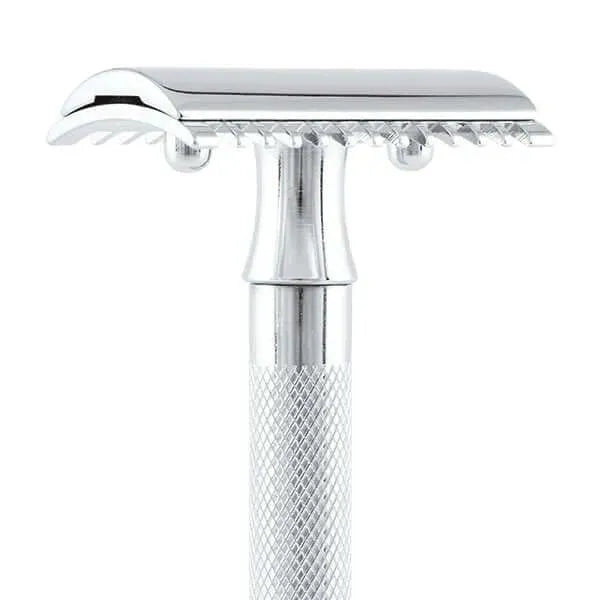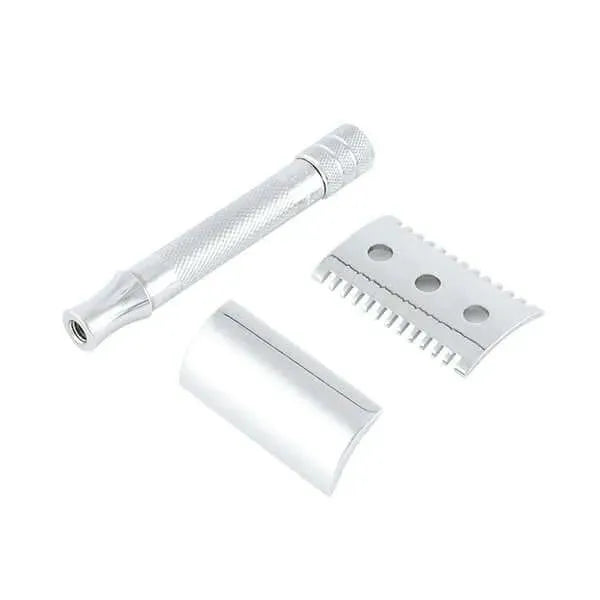 Merkur - Safety Razor 15C - Open Kam
Sale price
€31,95
Regular price
Tax included.
Merkur - Safety Razor 15C - Open Kam
Sale price
€31,95
Regular price
Product description
Ingredients
The MERKUR 15C razor is a three-piece safety razor consisting of a top plate, comb and handle. The teeth of the comb guide the hair to the razor blade and provide a very thorough wet shave. Another advantage of the dental comb is that it is difficult to clog with cut hair. Choose this model if you want to remove thicker and longer facial and body hair. Suitable for shaving normal/heavy beard growth. The Merkur Safety Razor 25C is a traditional Safety Razor with screw closure. The Safety Razor fits comfortably in the hand and the handle offers extra grip due to the engraved diamond pattern.
The length of the handle is 8 cm.
All Double Edge Blades fit in the Merkur Safety Razor, which are placed in the shaving head by means of a screw closure.
The classic razor is back. It shaves better, prevents ingrown hairs and the razor blades are cheaper than the modern expensive Gillette razor blades.
Usage
First lather the beard hairs thoroughly, hold the razor at an angle of approximately 30 degrees to the skin, press the blade lightly on the skin and shave with the beard hairs. At the neck area, pull the skin taut with the other hand.