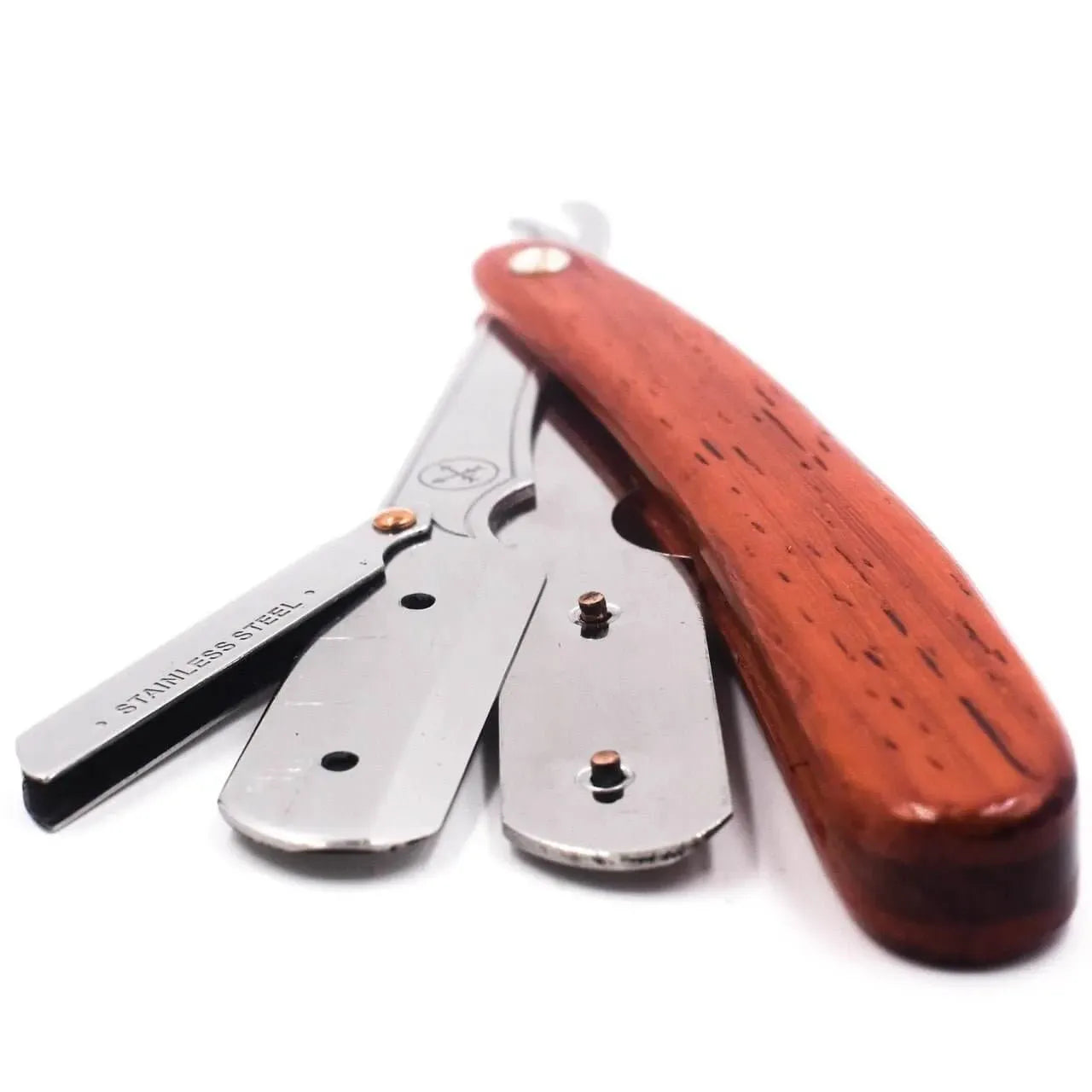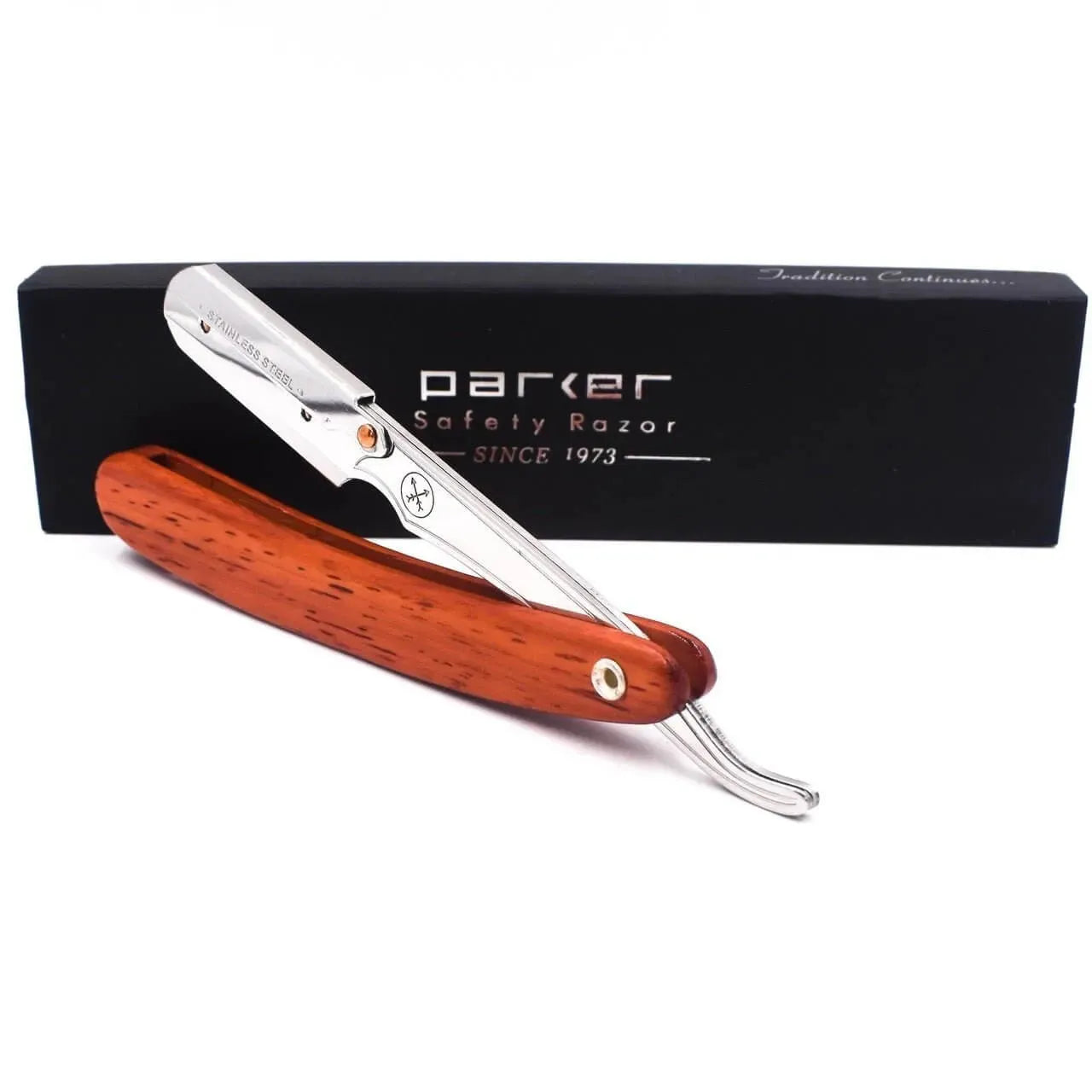 Parker Barbermes SRRW rosewood
Sale price
€34,95
Regular price
Tax included.
Parker Barbermes SRRW rosewood
Sale price
€34,95
Regular price
Product description
Ingredients
Parker Barber knife SRRW rosewood is a shavette with rosewood (rosewood) handle. It is designed for those who want to shave like a real barber. The shavette is designed with a unique"clip to close" mechanism, this will keep the interchangeable blades perfectly aligned in place. The blade is made of stainless steel and combined with a warm rosewood handle. Choose your favorite double edge blade and break it in half. Then click it into the shavette and you can shave. It's as simple as that. So the blades don't need to be sharpened.
Parker Barber knife SRRW rosewood is suitable for a comfortable shave, trimming sideburns, beard, goatees or removing neck hair.
Usage:
First break the double edge blade and place it in the shavette. Or use a single edge blade. Then soap your beard hairs thoroughly with a shaving soap or shaving cream of your choice. Then take your razor between your thumb and 3 fingers.
Then stretch the skin with your fingers and place the shavette at an angle of 30 degrees to the skin. (It is best to use a smaller angle for cheek, chin and upper lip). Apply light pressure to the razor, always shave away from your fingers with which you stretch the skin and along the beard hairs. Always shave with calm and even movements. Hurry and haste is rarely good.
Info:
Type of razor:Shavette - Barber knife
Handle:Rosewood
Weight:45 grams
Length:140mm