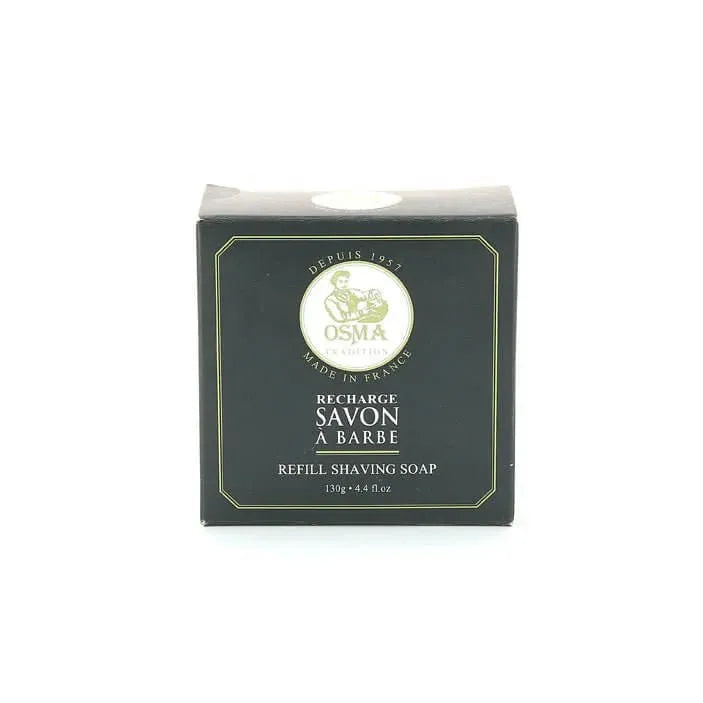 Osma Tradition Scheerzeep navulling – 130gr
Sale price
€14,95
Regular price
Tax included.
Osma Tradition Scheerzeep navulling – 130gr
Sale price
€14,95
Regular price
Product description
Ingredients
Osma Tradition Shaving soap refill is made with more than 95% natural ingredients and based on vegetable oils. This shaving soap has a fresh and light scent and contains coconut oil, sunflower oil and Shea butter. This shaving soap is made for men who love traditional shaving.
- Coconut oil is rich in lauric acid, which is an excellent antioxidant thanks to the fatty acids
- Sunflower oil is composed of vitamin E, softens and nourishes your skin.
- Shea butter nourishes your skin and makes shaving easier and provides a smooth shave.
Usage
First place your shaving brush in warm water. Then remove the excess water. Now run your brush over the shaving soap and then beat in a foam container until a creamy foam. Then apply the shaving soap to your face. Wet your shaving brush again and go over the foam layer again. Rinse thoroughly after shaving. Close the jar tightly so that the soap cannot dry out. Let the shaving foam work for a while for a comfortable shave.
Info
Contents:130gr
Smell:Traditional, fresh