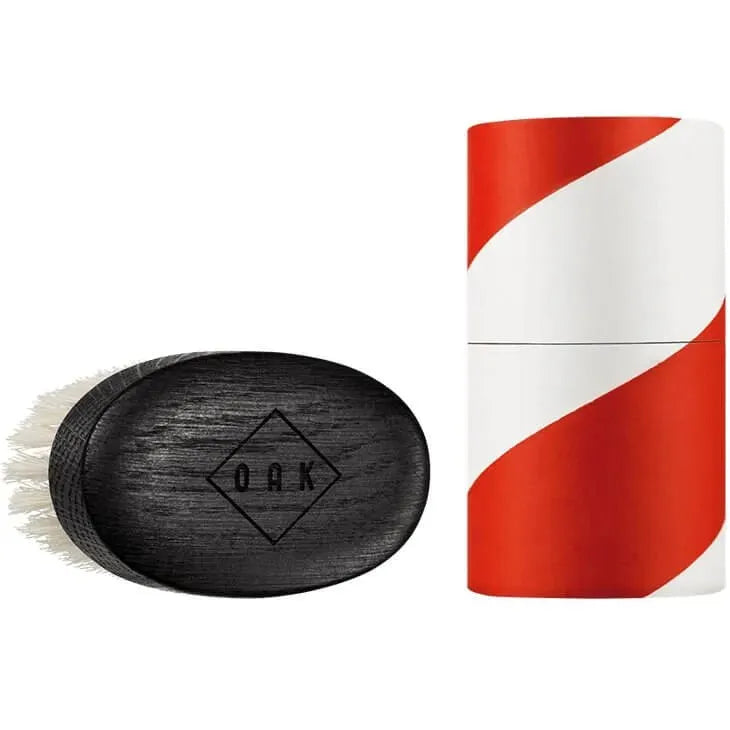 OAK Beard Care - Baard Borstel Soft - 9 cm
Sale price
€29,95
Regular price
Tax included.
OAK Beard Care - Baard Borstel Soft - 9 cm
Sale price
€29,95
Regular price
Product description
Ingredients
The Oak beard brush gently detangles the beard and removes both dandruff and loose hair while remaining gentle on the skin. Two different strengths of pure boar bristle are inserted into the black lacquered oak wood. The inner core consists of strong black hairs.
They are surrounded by the softer white hairs. Thanks to this circular arrangement and when held at a slight angle, the brush can also easily brush out short mustaches or brush away cut hairs after trimming.
Dimensions 9.2 cm x 5.1 cm