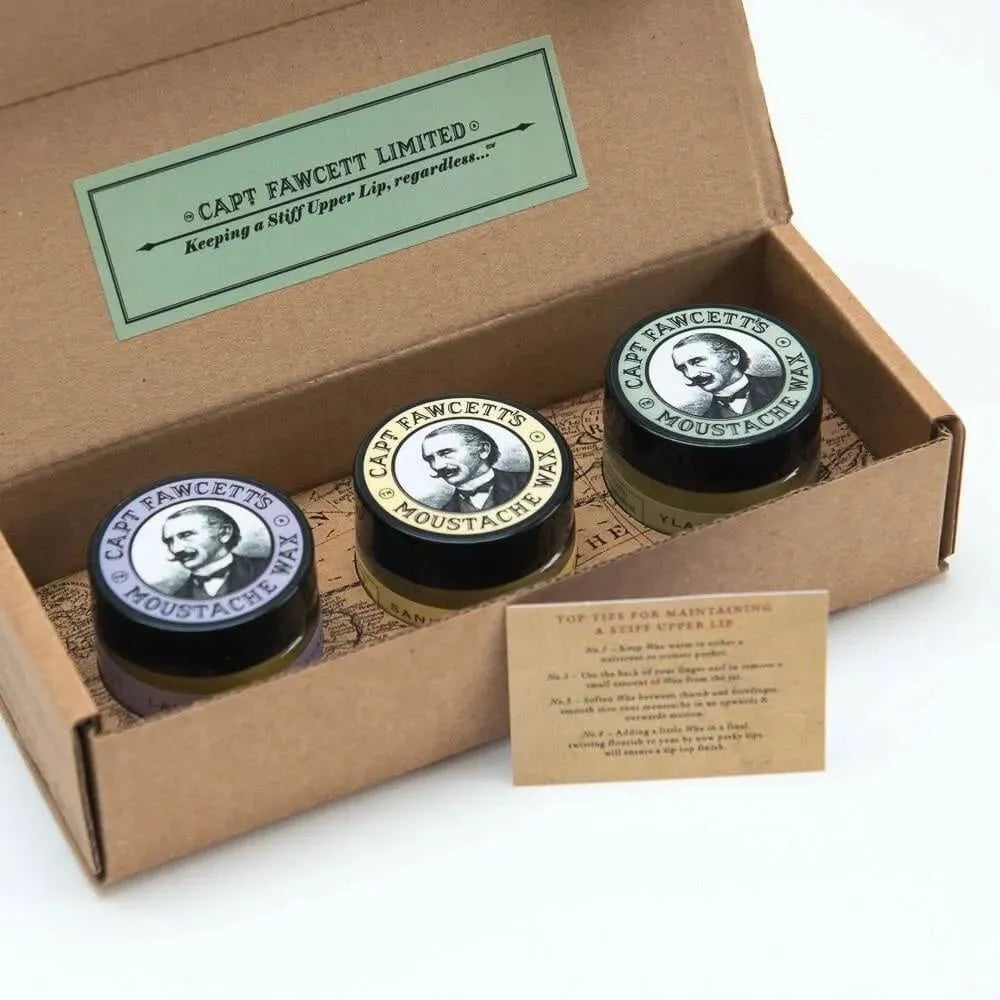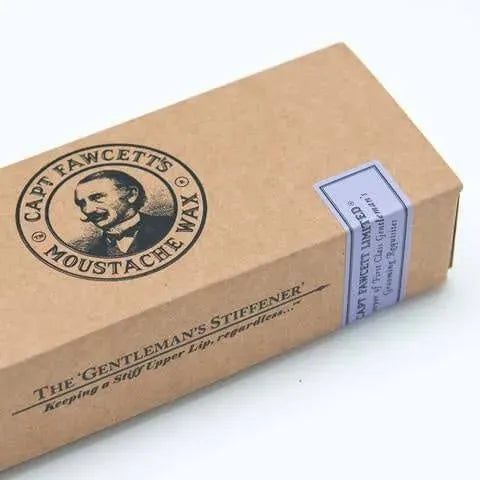 Captain Fawcett moustache wax gift set
Sale price
€39,95
Regular price
Tax included.
Captain Fawcett moustache wax gift set
Sale price
€39,95
Regular price
Product description
Ingredients
An honest and beautiful box containing all 3 of the captain's wonderful scents ... ideal for those who want to keep a stiff upper lip, no matter what!
Among the personal papers found on Captain Fawcett was his own recipe for mustache wax. These detailed instructions have been scrupulously followed and his original pomade is now available for the first time in over a century, to be used again as a tool to ennoble your upper lip…
Handmade using only the purest ingredients and the finest lavender, sandalwood and ylang ylang essential oils.
Supplied in robust glass jars with black screw cap.
Fragrance:lavender, sandalwood, ylang ylang
Content:3*15ml