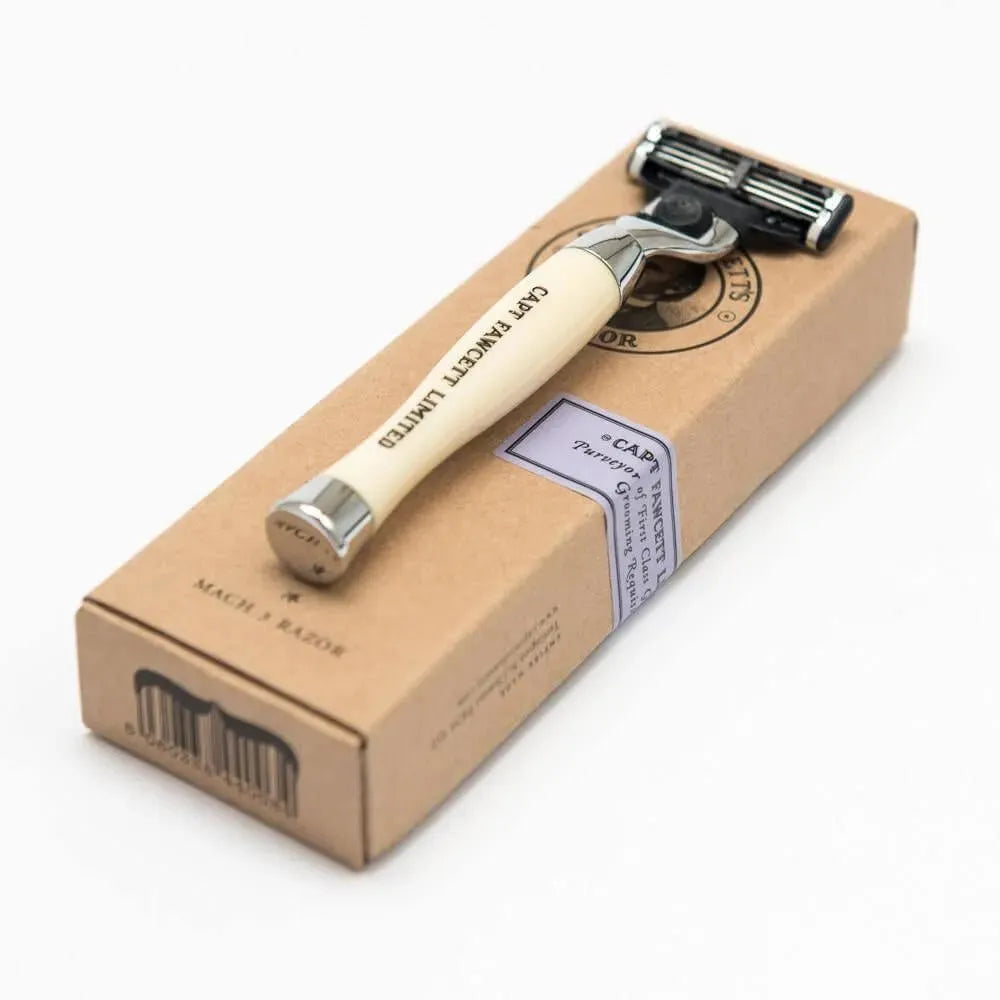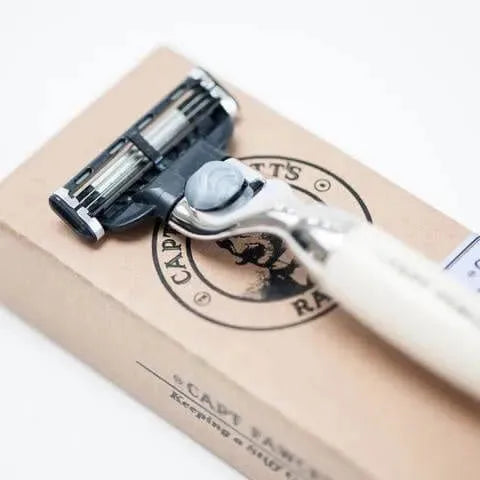 Captain Fawcett's Mach 3 scheermes (handgemaakt)
Sale price
€39,95
Regular price
Tax included.
Captain Fawcett's Mach 3 scheermes (handgemaakt)
Sale price
€39,95
Regular price
Product description
Ingredients
Captain Fawcett's favorite safety razor a beautifully crafted razor. You'll find that the captain's perfectly balanced razor delivers a pretty great shave and is simply a joy to use.
The real cutting edge of the traditional wet shave is now available to all modern day adventurers.
Imitation ivory handle with chrome collar and base.
Length:130mm
Handle length:87mm
Fitting:Gillette Mach 3 (blade included)
Weight:47 grams