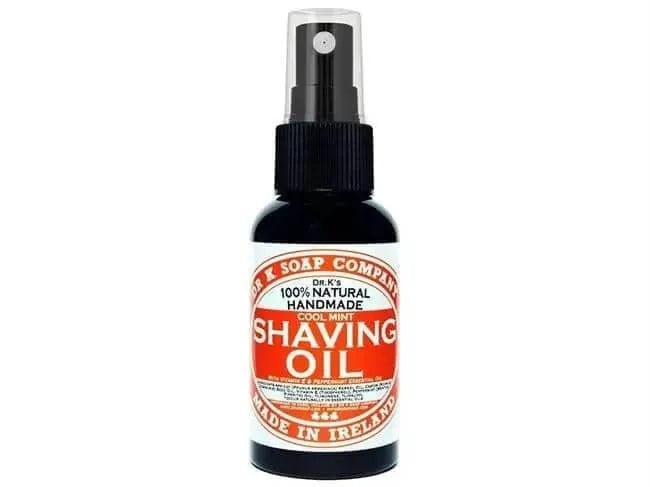 Dr K Soap Company Scheerolie 50ml
Sale price
€13,95
Regular price
Tax included.
Dr K Soap Company Scheerolie 50ml
Sale price
€13,95
Regular price
Product description
Ingredients
This super gentle and nourishing shaving oil contains apricot kernel oil to soften the beard and castor oil to soften and lubricate the shaving process. The shaving oil contains itamine E which soothes and revitalizes the skin underneath.
Shaving oil ingredients include:
Apricot kernel oil:A very mild natural oil. Cold pressed and refined from the dried kernels of the apricot fruit, this oil is known for its ability to penetrate the skin without leaving a greasy feeling. This oil is rich in essential fatty acids (oleic acid, linoleic acid) and is also high in vitamins A and C. Its excellent emollient and moisturizing properties are great for both face and hair.
Castor Oil:This thick yellow oil is extracted from the castor plant and is not easily absorbed. The protective layer on the skin is therefore ideal for a smooth and effortless shave.
This shaving oil smells wonderful (but not overpowering) - thanks to the addition of soothing peppermint essential oil.
For best results, apply a small amount of shaving oil to a wet beard and face before shaving. Shaving oil can be used in combination with other shaving products, such as Dr K's Shaving Soap.
Handmade in Ireland.
INCI:Apricot (Prunus Armeniaca) Kernel Oil, Castor (Ricinus Communis) Seed Oil, Vitamin E (Tocopherol), Peppermint (Mentha Piperita) Oil, *Limonene, *Linalool – *Occur naturally in essential oils