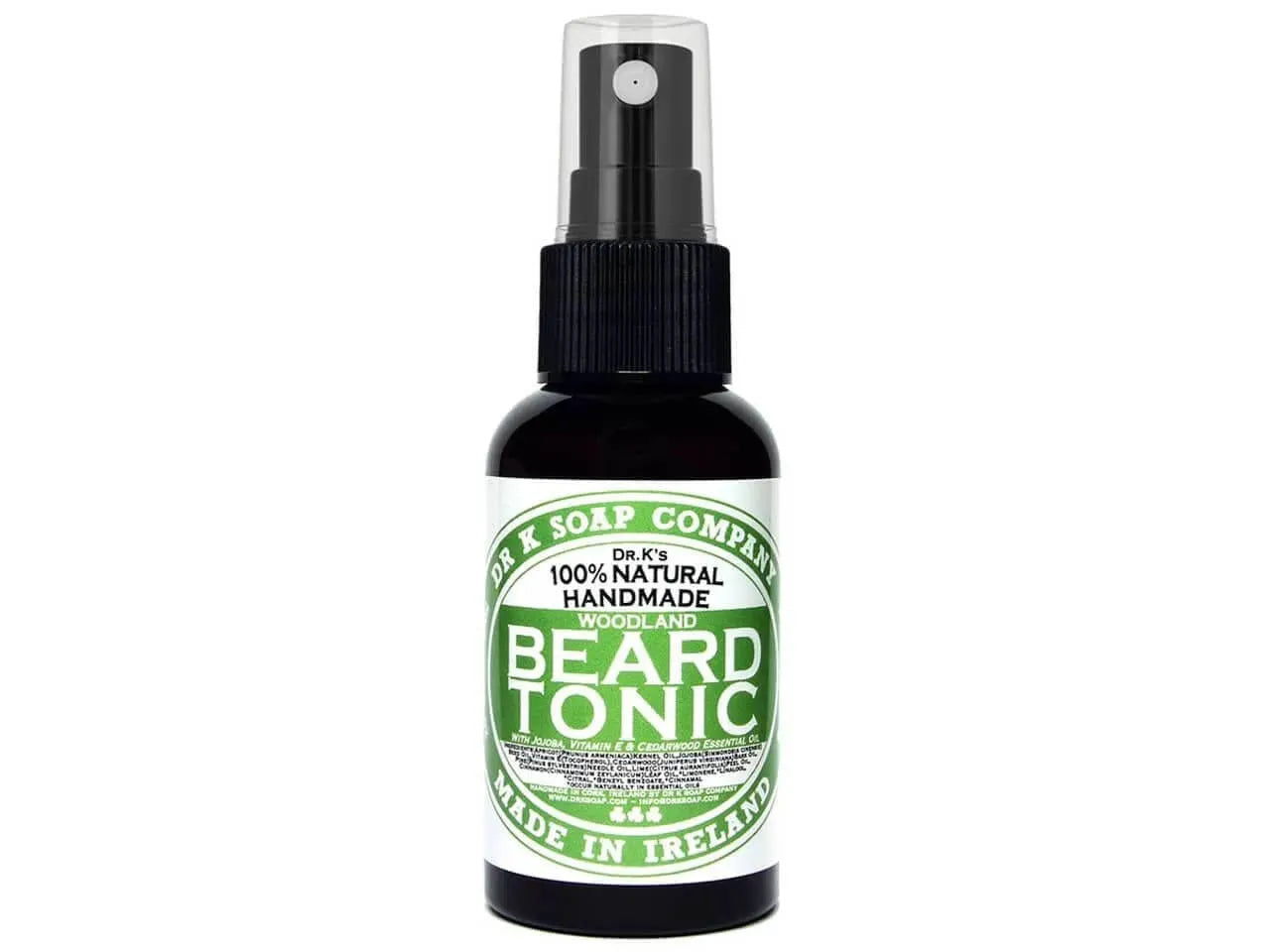 Dr K Soap Company Baard Tonic - Woodland Spice - 50 ml
Sale price
€14,95
Regular price
Tax included.
Dr K Soap Company Baard Tonic - Woodland Spice - 50 ml
Sale price
€14,95
Regular price
Product description
Ingredients
This nourishing beard oil contains Apricot Kernel Oil to condition the beard, while Jojoba Oil and Vitamin E soothe and revitalize the beard and skin underneath.
Beard oil ingredients include:
Apricot kernel oil:A very mild natural oil. Cold pressed and refined from the dried kernels of the apricot fruit, this oil is known for its ability to penetrate the skin without leaving a greasy feeling. This oil is rich in essential fatty acids (oleic acid, linoleic acid) and is also high in vitamins A and C. Its excellent emollient and moisturizing properties are great for both face and hair.
Jojoba Oil:This oil is obtained from the jojoba plant, a perennial shrub native to Mexico and parts of the US (Arizona, California). This oil is widely used for skin and hair care, mainly because it resembles that of human sebum (which is naturally secreted by the oil glands beneath the skin's surface).
With regular use of this beard oil, this highly nourishing beard oil will make the beard soft and healthy. Smells wonderful too - thanks to the addition of a subtle blend of cedarwood, pine needle, lime and cinnamon essential oils.
For best results, apply a small amount of beard oil 1-2 times a day and massage through the beard and the skin underneath.
No artificial colors, fragrances or preservatives.
Handmade beard oil from Ireland.
INCI:Apricot (Prunus Armeniaca) Kernel Oil, Jojoba (Simmondsia Chinensis) Seed Oil, Vitamin E (Tocopherol), Cedarwood (Juniperus viginiana) Bark Oil, Pine (Pinus sylvestris) Needle Oil, Lime (Citrus aurantifolia) Peel Oil, Cinnamon ( Cinnamomum zeylanicum) Leaf Oil, *Limonene, *Linalool, *Citral, *Benzyl Benzoate, *Cinnamal – *Occur naturally in essential oils